Location with Google Maps provides a quick and easy overview of the location of the candidates. It is easy to compare the candidates locations and see their expected travel time.
Select the column "travel time" on the candidate list to see the expected travel time in hours and minutes from his/her residence to the workplace.
To display the location on the map, mark the desired candidates and click on "Location".



This displays the selected candidates on the map.
Mouseover the red points to see the candidate's name.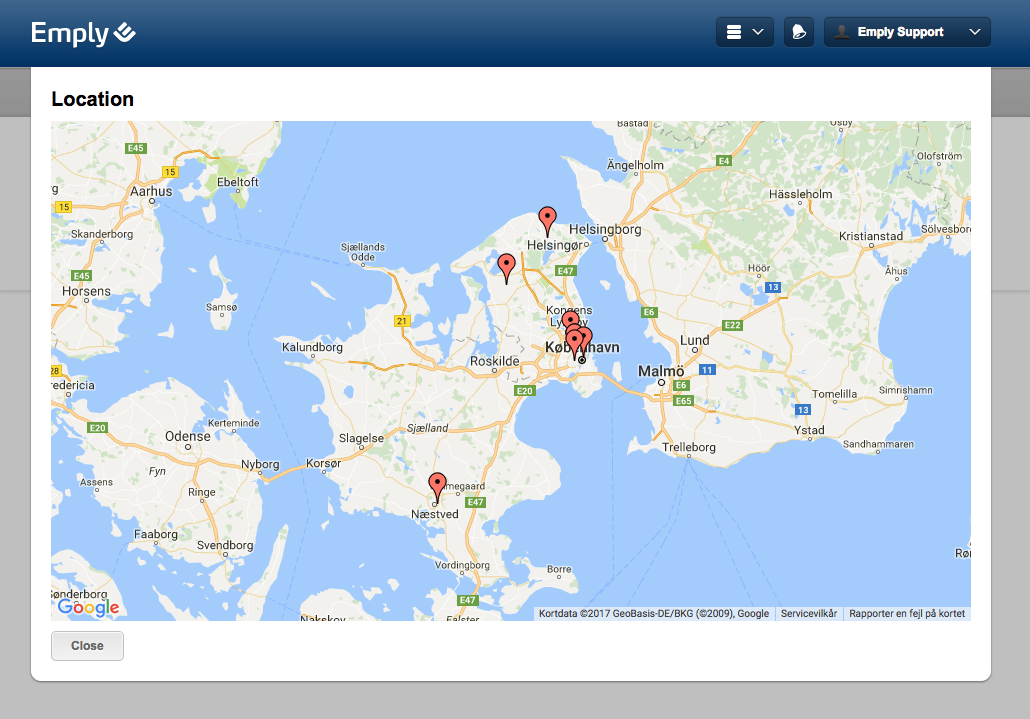 How do we get the Travel time activated in our Emply Hire system?
Contact the Emply Support on mail support@emply.com or phone 70 28 60 50 to get the Travel time.