Making templates for Ads is useful when setting up new Projects. Instead of writing new job ads every time you are looking for a new candidate, make a list of templates that you can use whenever you need it. This will save you a lot of time in your hiring process.


1. Go to the section Ads in the Setup menu. Click on the button "New Ad"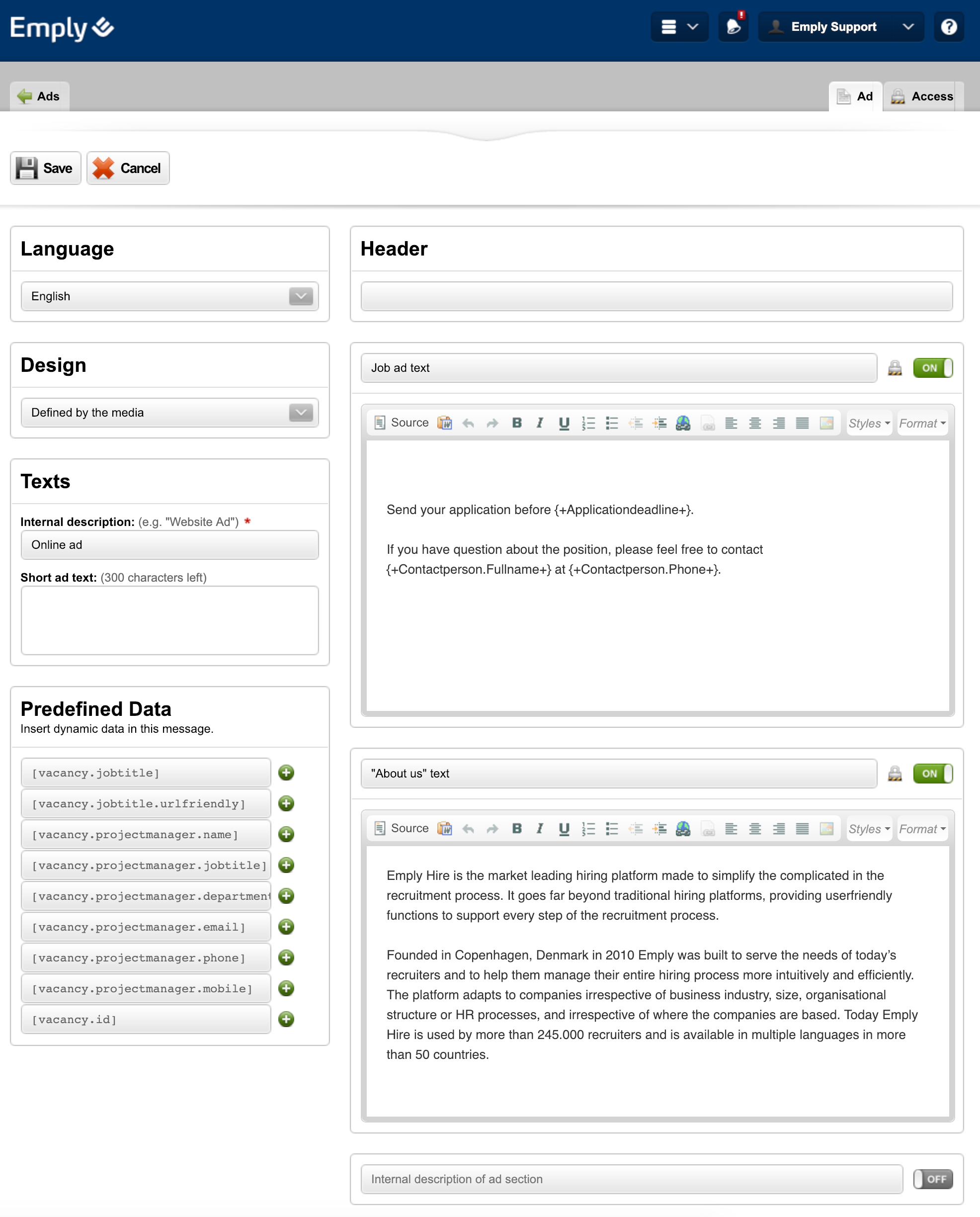 2. Setup the template
Language: Chose language for this template.
Design: Chose a design, if you want it to be pre-selected on the ad.
Texts: Fill out the titel for the internal description and the short ad text if needed.
Predefined Data: Fill in these data in the text editor, if you want data inserted in the ad template automatically (i.e. deadline).
Ad Header: Fill in the ad header here. We recommend to leave this line empty as default, to remind users, who create a new ad, to remember to fill in this line.
Sections: It is possible to divide an ad in 3 sections, to enable part of the text to be blocked for edit by specific users or user types.
If a section must be blocked for edit, click on the lock

of the section in question.

Please note, it is also possible to restrict access on the whole ad template, if it is only to be accessible to some users. This is done by clicking the tap "Access" in the top right corner.

3. Click on "Save" and your template is now successfully created and ready to be used.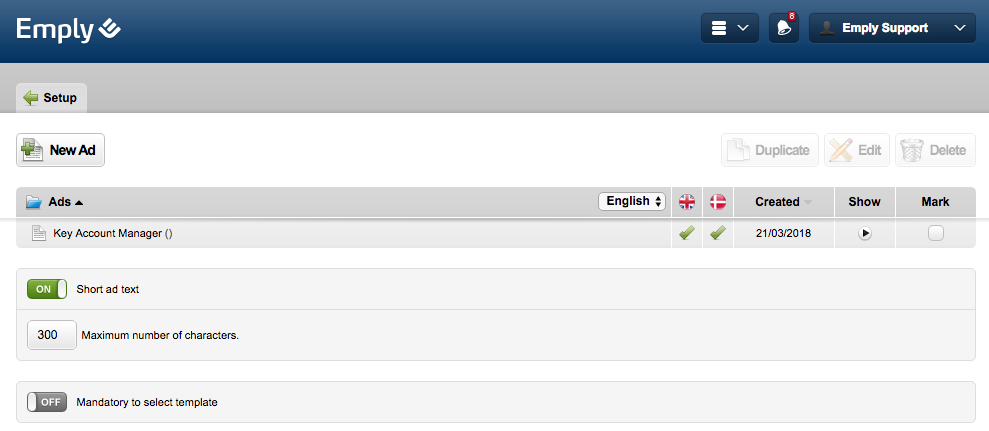 Note, it possible to deactivate the feature "Short ad text", so this field is not shown when a user create a new ad on a project.
Furthermore, it is possible to decide whether it should be mandatory for a user to select an ad template or not, when they create a new ad on a project.