The Export section is e.g. used for setting up employment contracts. For instance, you can customize your own employment contract in Word, upload it to an Export document in Emply Hire and add data fields that will show names, E-mail, phone, salaries and more for each specific candidate.


1. Go to the Export section in the Setup menu and click the New Document.

2. Type in a Description and upload your own employment contract (for instance made in Word) underneath. In the right side of the interface, you can use the Data for Document drop-down menu to copy and paste different data into your employment contract.

3. In the Data for Document drop-down menu, use Export Data to add data that you will have to type in before exporting a document. For instance, this could be a unique CPR number or salary. If you want to add your own data, click the Export Data tab in the upper right corner of the interface.
When you have setup the document in the Export module you can go to the specific candidate on the job and make an Employment contract.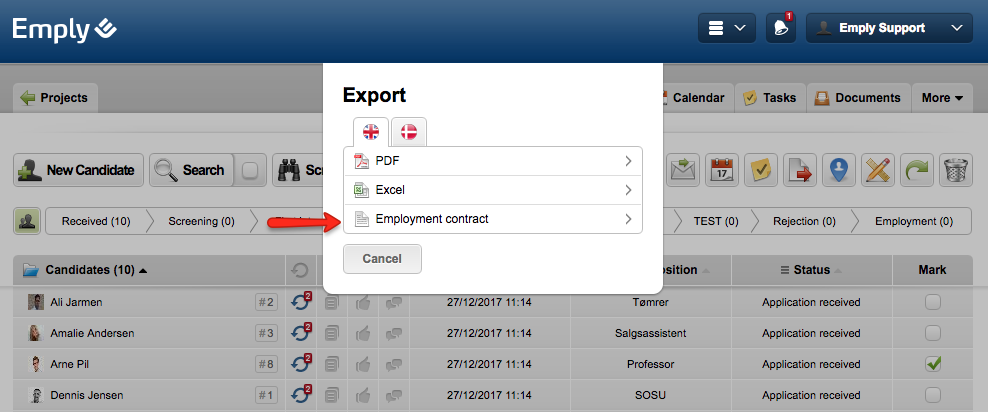 Did you know that you can get your candidate to sign the Employment contract with a digital signature?

Emply offers several integrations to different suppliers within digital signatures. You can learn more about how to do this via PENNEO here...