When you have created your new project and you are ready to publish it - go to the tab "Publishing" where you can choose which media from the list you would like to publish your Job Ad to.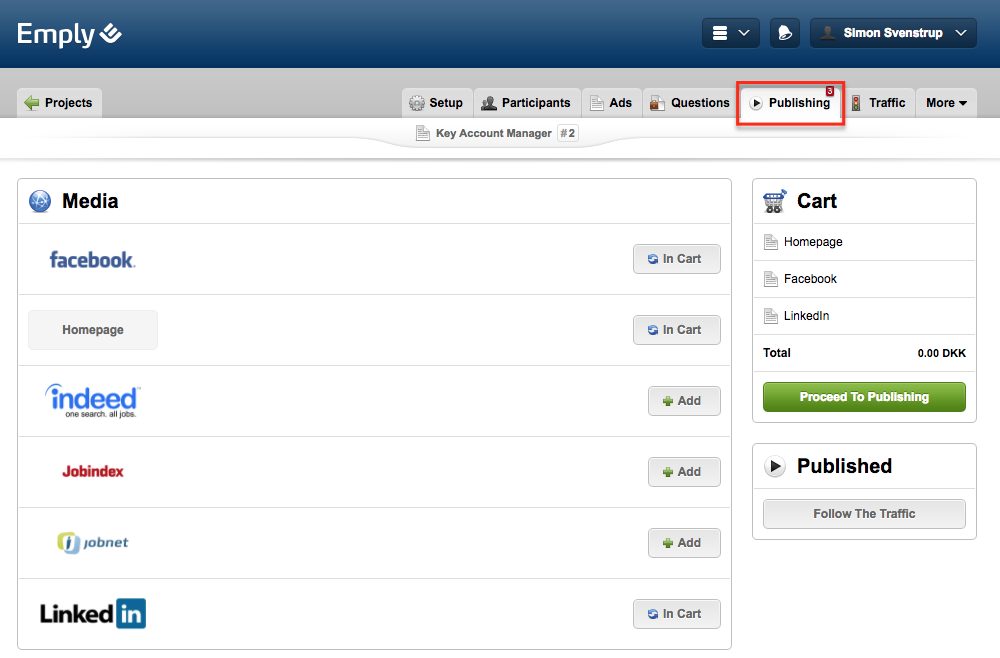 1. In the Publishing interface of Emply you will see a list of different medias. When you have found the ones that you want to publish to, simply click on "Add".
2. The chosen medias will now appear in the "Cart" section. Click on the green button "Proceed To Publishing" in order to publish your Job Ad.

Note that just below of the "Cart" section is another section called "Published". By clicking on the button "Follow The Traffic" you can track how your job ad is doing on the different media.
3. Before you click "Publish" you must decide which ad should be published to the specified media, and you must specify details for when you want it to be published and unpublished by filling out the form.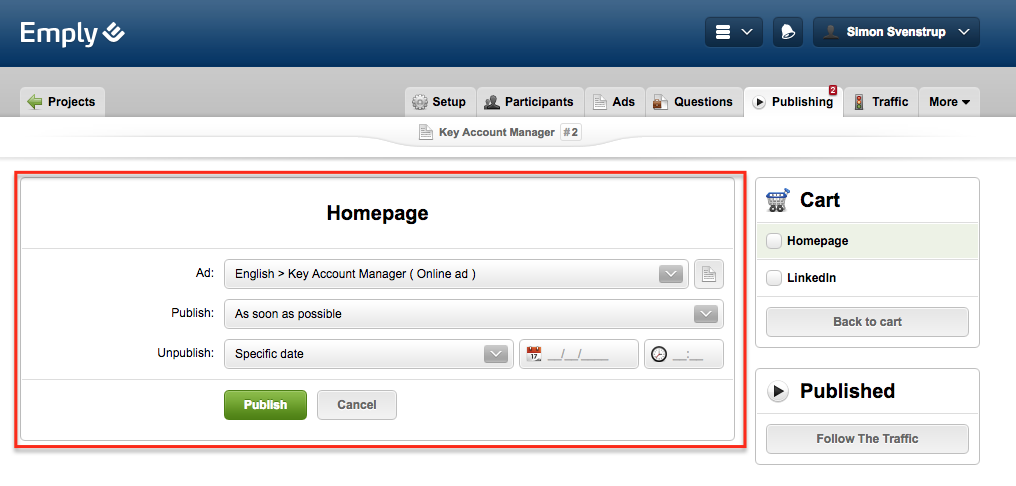 4. When published, you will be able to see how a media performs on the tab "Traffic".