In addition to being able to define a password policy for renewing user's password, it is now also possible to decide the combinations and complexity of the password for both users and candidates.
Do you want to have a simple or advanced password policy, is entirely up to you and your security requirements. You just have to define this in your Emply solution.
To define this policy, you need to have access to the tab "Subscription" under "Accounts".
Simple policy: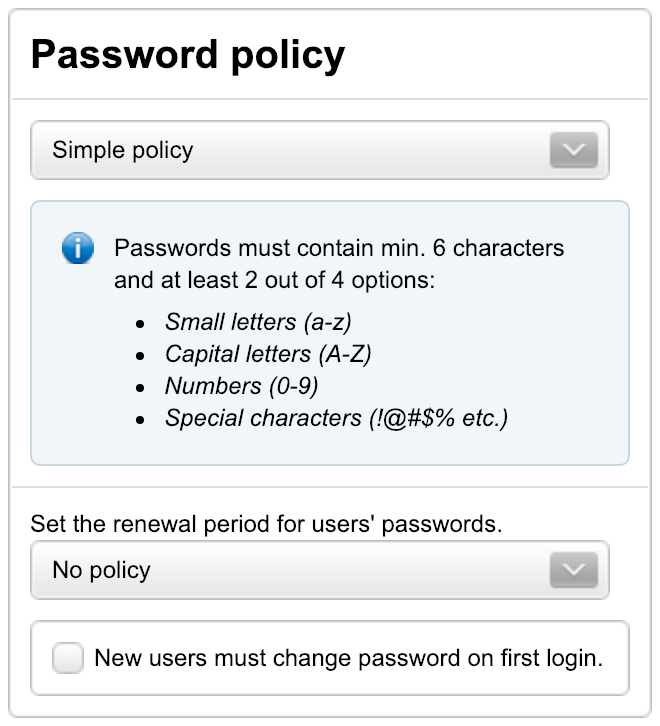 Advanced policy:

You can read more about the options we offer about password policies here.
If you have any questions regarding Password Policy feel free to contact us at support@emply.com or phone 70 28 60 50.