When you have created a job you can add team members to be a part of the recruitment process. You can learn about this in this article, and you can also learn how to adjust the team members access, as well as how to send a message to the team members.
1) Click "Add team member"
2) Add one or more users, consider the below, and click "Save"
| | |
| --- | --- |
| Activate later | Add date and time (if needed) if the user must be activated later, eg. after the deadline |
| Deactivate later . | Add date and time (if needed) if the user must be deactivated later, eg. before the deadline |
| Send message | Would you like to send a message to the user, with info that they are added to the team ? |
Now you have added one or more team members to the job, and you can here adjust their access to the system:
3) Assign the correct user role to the team members
User roles are defined here: Main menu -> Settings -> Account -> Roles. This function is not described in this article, but you can create more roles with specific rights.
4) Decide if and how often team members shall be informed of arrival of new candidates and/or the job deadline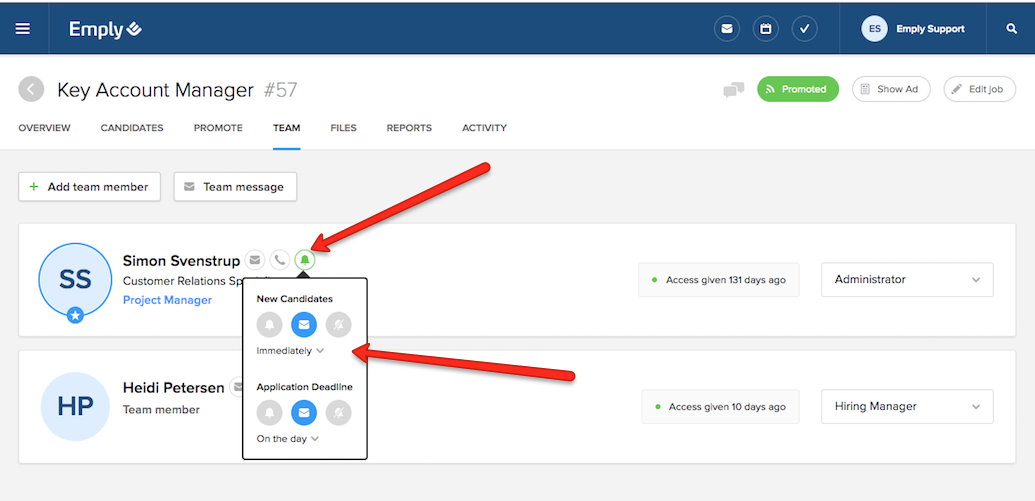 5) In case you want to change activation/deactivation of a team member, click "Access given X days ago"
Send a message to a team member
1. Click on "Team message"
2. Choose the team member/s you wish to send a message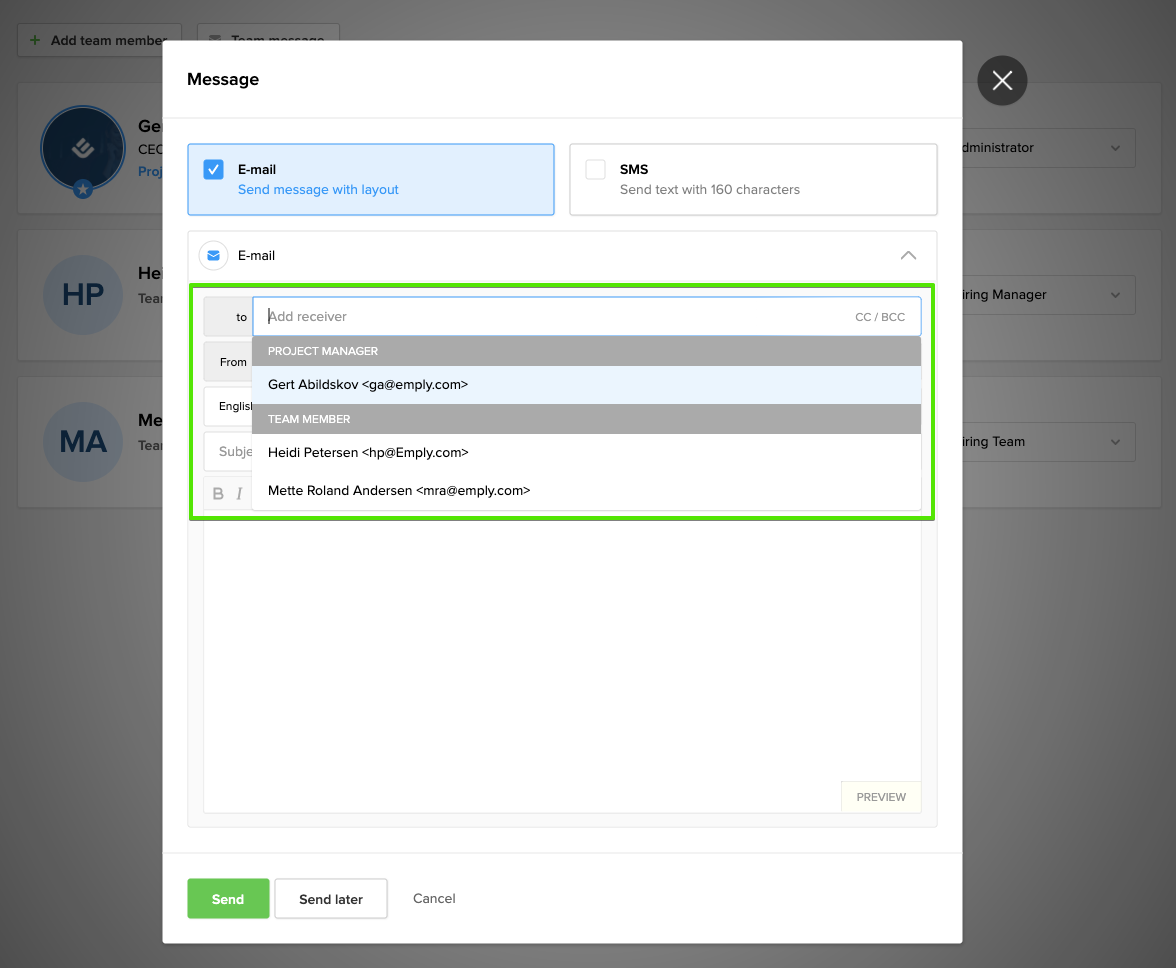 3. Choose which message template you wish to send the team member - or write the message text yourself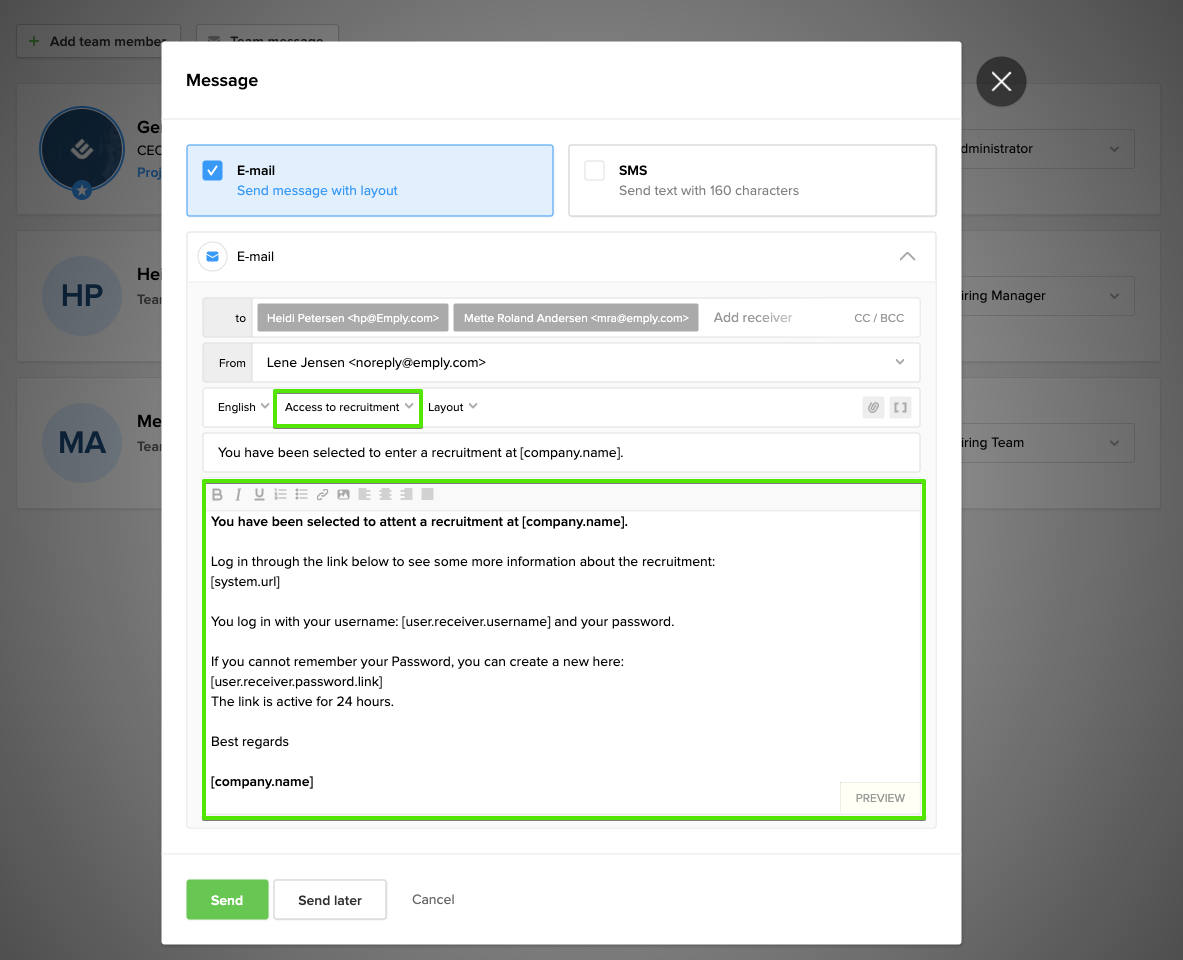 4. Click "Send" or "Send later"