In this article you can learn to send rejection to one or more candidates:
1) Enter the job concerned
2) Click the tab "Candidates" in order to see all candidates for this job
3) Select one or more candidates you wish to send a rejection, and click "Proceed"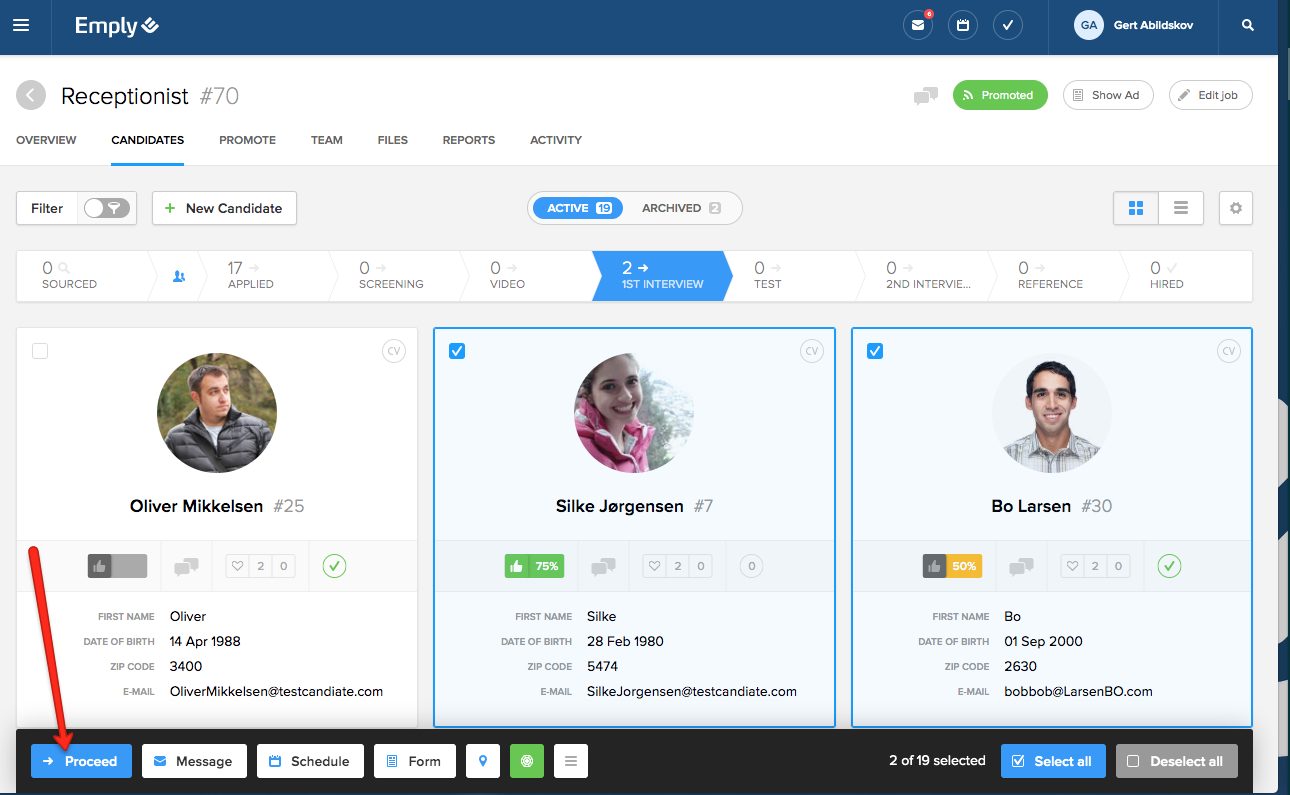 4) Click "Disqualify" and chose the disqualification reason to the candidate/s
The candidate will not be informed of the reason of disqualification. This is used for reports, see the tab "Reports".
Disqualification reasons can be edited in Settings -> Templates.
5) Click "Save"
Now you have archived a disqualified candidate. The candidates are archived under "Disqualify" on the candidate overview:

Send a rejection message to candidates
6) Select one or more candidates you would like to send a rejection message, and click "Message"
7) Chose the template or write the message you would like to send to the chosen candidates, to notifify of the rejection and click "Send now"