When you have screened the candidates for a job, you would like to invite candidates to an interview. Follow these steps:
1) Enter the job concerned
2) Click the tab "Candidates" to see all candidates applying for this job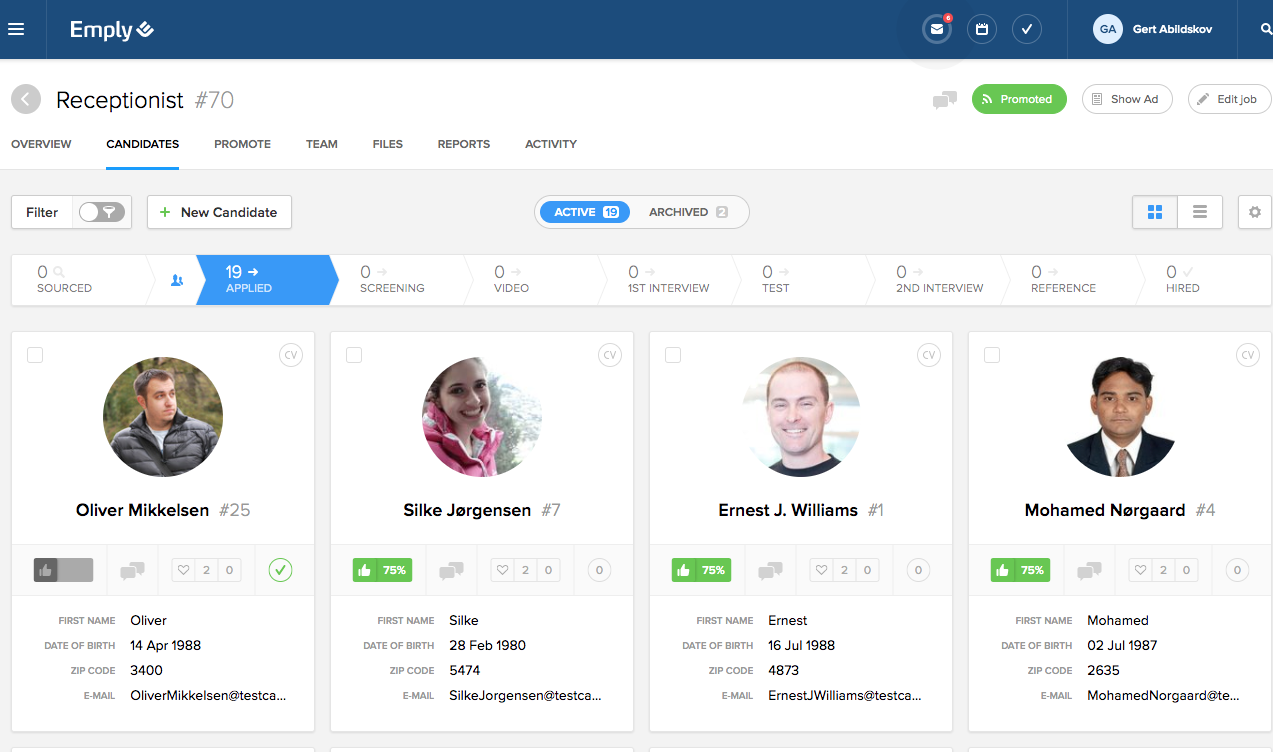 3) Select the candidates you would like to invite for an interview and click "Schedule"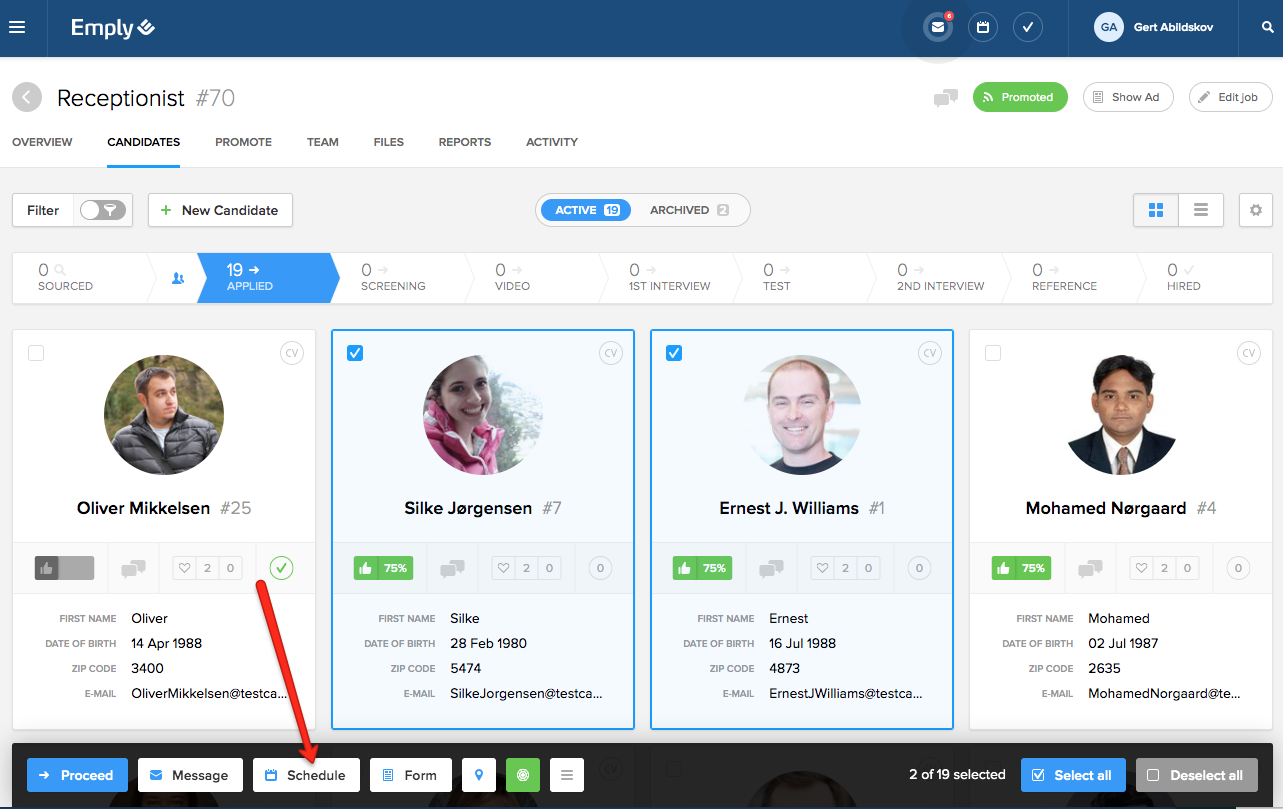 4) Fill in the following details of the interview, and click "Continue"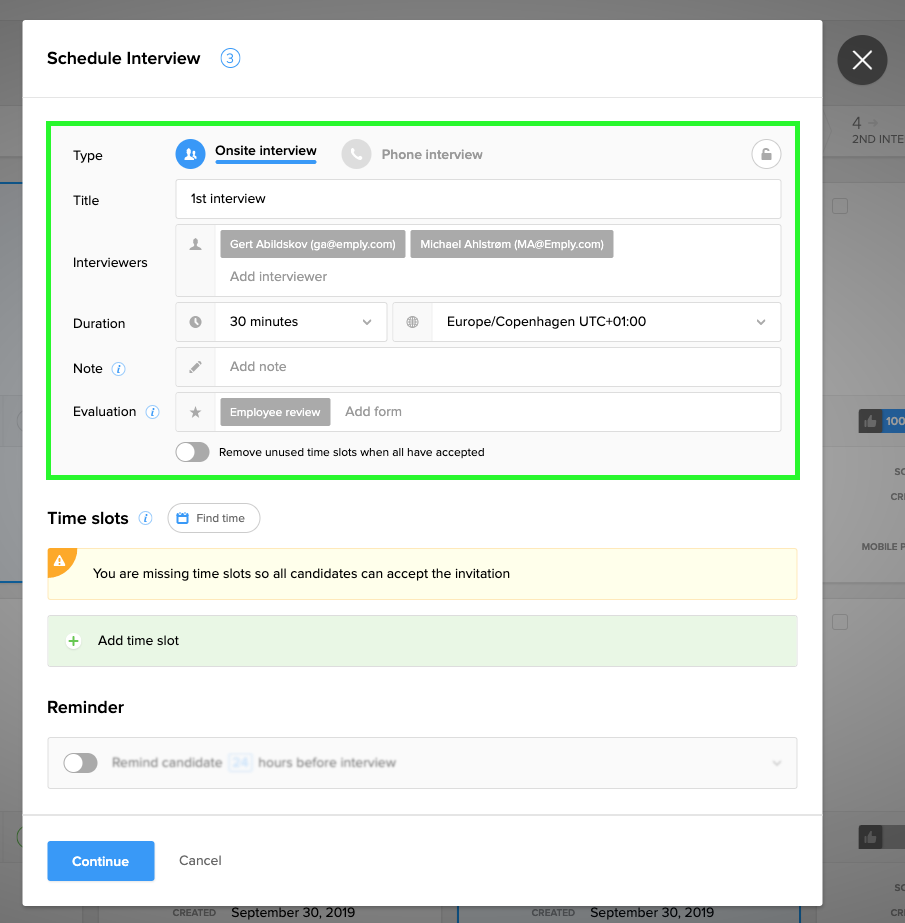 | | |
| --- | --- |
| Type | Is this an Onsite interview or a Phone interview? |
| Title | Name the interview. This title will be visible to the candidates. |
| Interviewers | Add interviewers to take part in the interview. |
| Duration | Chose duration of the interview |
| Time zone | Chose time zone of the interview |
| Note | Add a note for the interviewers if necessary (For interviewers eyes only) |
| Evaluation | Chose a form for evaluation of the candidate (for interviewers eyes only) |
5) Add time slots for the interview. This can be done either by clicking "Find time" or "Add time slot"
6) Now you can easily add time slots for an interview and when you have chosen the slots, click "Schedule X time slots"
Create more time slots so the candidate can chose the most suitable time for him.
The green boxes represent the chosen time slots. Mouse over the time slot and click to see more.
Other colored boxes represents the interviewers calender, eg Outlook, if integrated.
When the time slots are added you can edit each time slot (click on marked red icon). Eg you can decide how many candidates to attend each time slot (click on marked blue icon). Or you can chose if the time slot should be open or chosen for a specific candidate (click on marked green icon). You can select a location/meeting room for the interview (marked with Orange), if you have Azure Active Directory integration (read about this here) and your meeting facilities are integrated.
You can also delete unused time slots when all candidates have accepted, if you have created more than you have candidates: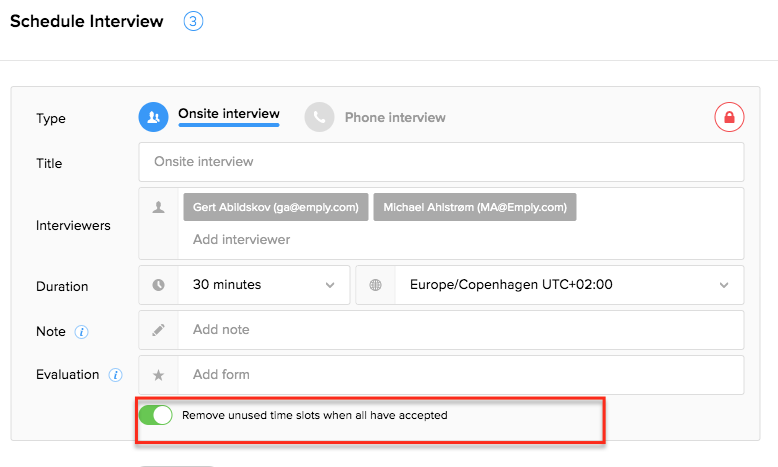 ... and you can chose to send a SMS reminder to the candidate before the interview:
7) When you are done editing the interview details and time slots, press "Continue"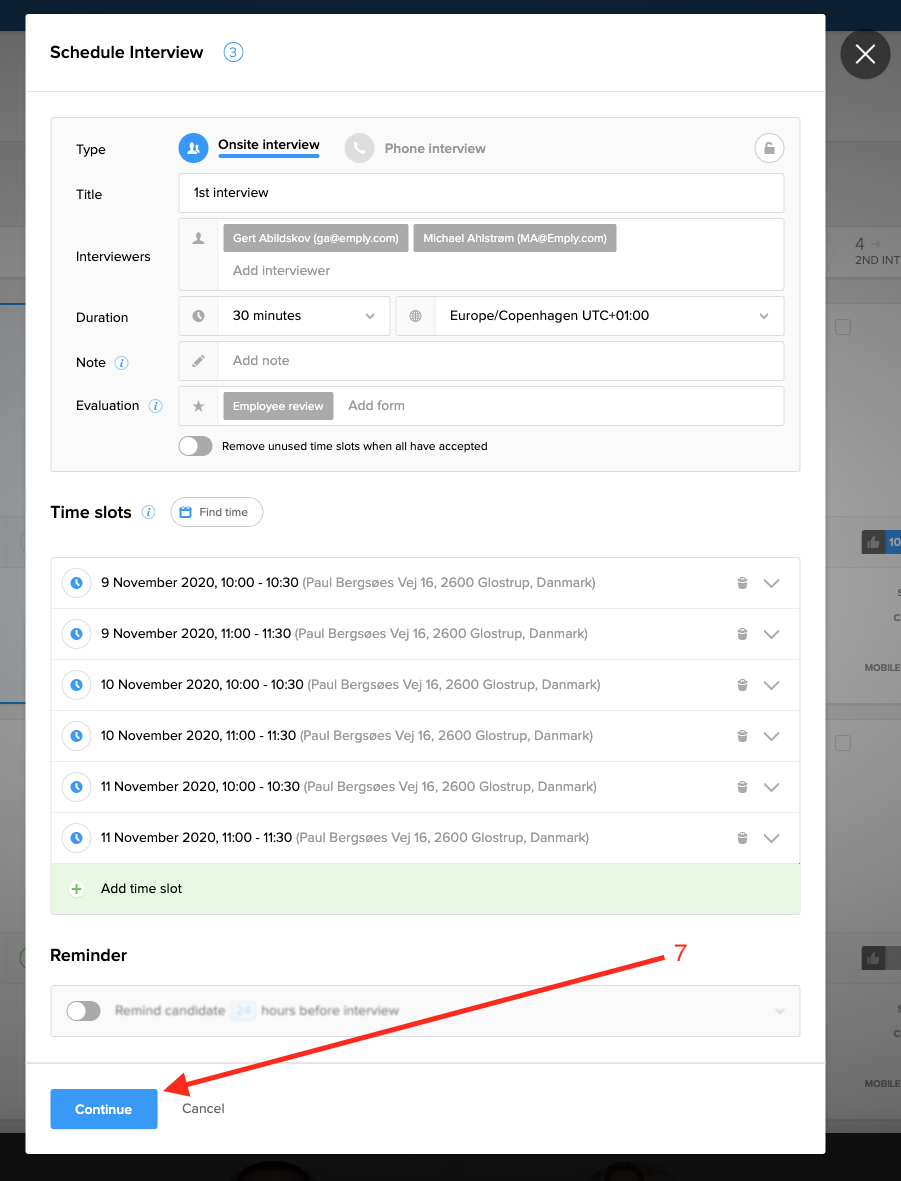 8) Now you can notify candidates and/or interviewers by mail and/or sms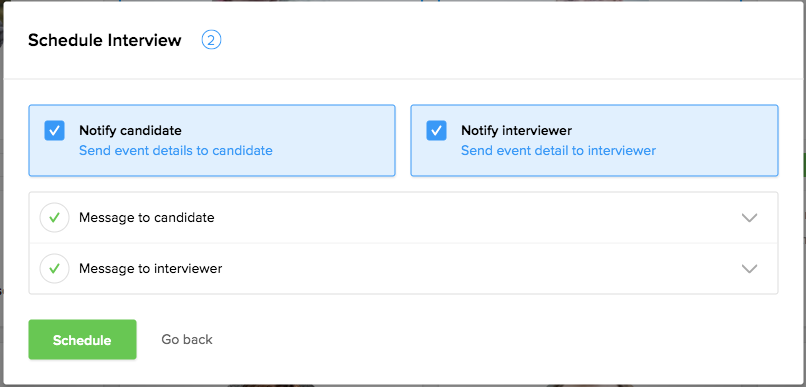 Now you must chose an existing template, see example above.
9) Click "Schedule" and now the chosen candidates are invited to an interview!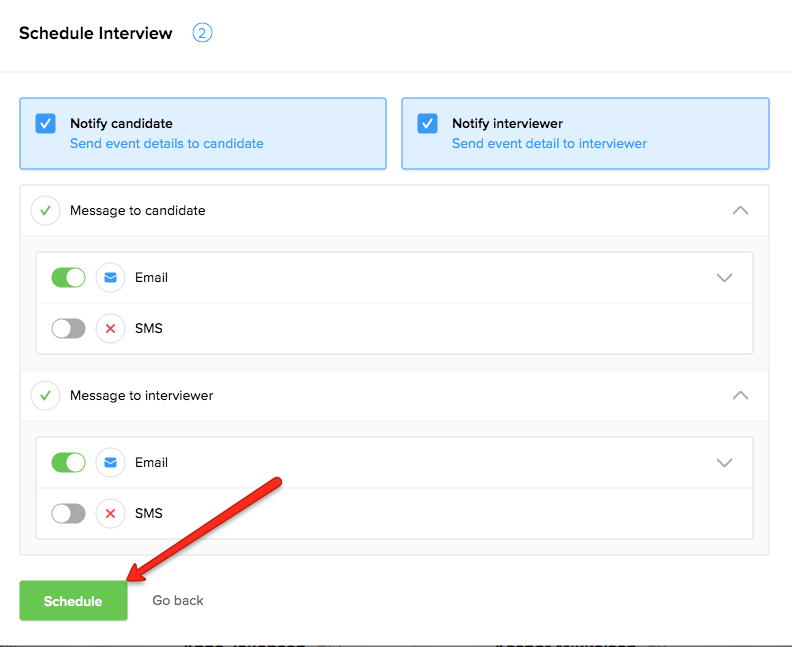 This is what the candidate see
The candidate receives a message with a link, and can chose a time slot and accept the invitation.
It will look like this:
How can I see if candidates have responded to the invitation?
On the tab overview of each job you can see pending, accepted and rejected invitations.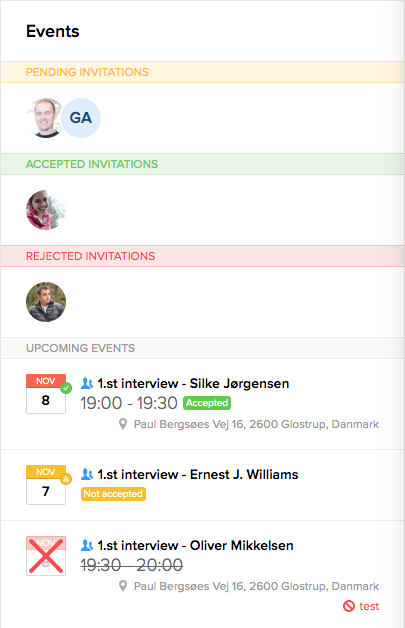 You can also invite the candidate differently
You can also invite the candidate on the candidate profile itself and you will have the same possibilities regarding interview details and time slots as described above.