When you have finished handling your job or just wish to archive it, in order to make a better overview, it would be an advantage to archive the job.
Archive a job
1. Select one or several jobs you wish to archive
2. Click "Archive"

Now the job is archived and placed in the overview in the tab "Archived":
Delete a job
After a job is archived you can delete it like this:
1. Select one or several jobs to be deleted:
2. Click the button "Delete"
3. Click "Delete" again in the popup window.
OBS. If you delete now you will lose all data.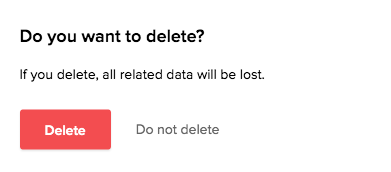 Now the job and all data is deleted.