Do you have a candidate, perfectly appropriate for a job? Or data from a candidate, to be entered in the system? Here you can learn how to add a candidate to a job manually.
Please remember to send your Personal data policy to the candidate, for the candidate to accept your handling his/hers personal data.
Add a candidate to a job manually
1. Click on "New candidate" on the job concerned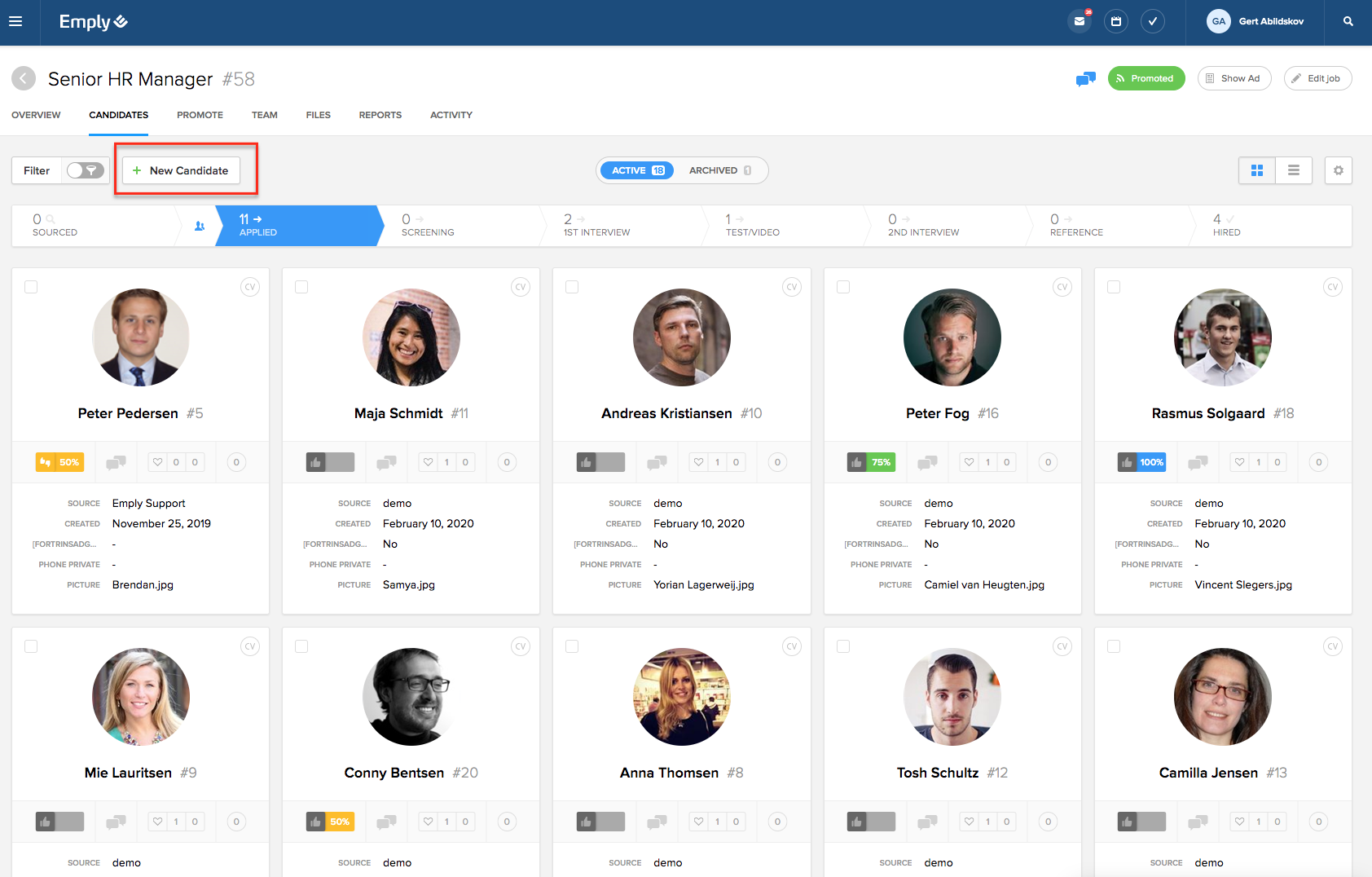 2. Fill in the candidates data on your application form for manually new candidates and click "Save"
(You can learn here how to create a form for manually added candidates).

Please note, you must accept the privacy policy on behalf of the candidate, but when the candidate is saved, you cannot move the candidate in the process untill the candidate has accepted the privacy policy himself.
The candidate is now created and placed under "Sourced". The candidate cannot be moved from this step untill he has approved the privacy policy! You must now send him a message and a form for this purpose. It is done the same way you send a form or like this:

Send the Privacy Policy Policy to sourced candidates
3. Click the button "Form" on the candidate profile
4. Chose the form "Privacy Policy Sourced candidates
5. Click "Forward form submission"
6. Chose "Forward to candidate"
7. And chose the message template, you would like to use
You can edit a personal message. Remember though to include the Key Word [form.link], so the message includes a link for the candidate to open and fill in the form.
8. Click "Forward"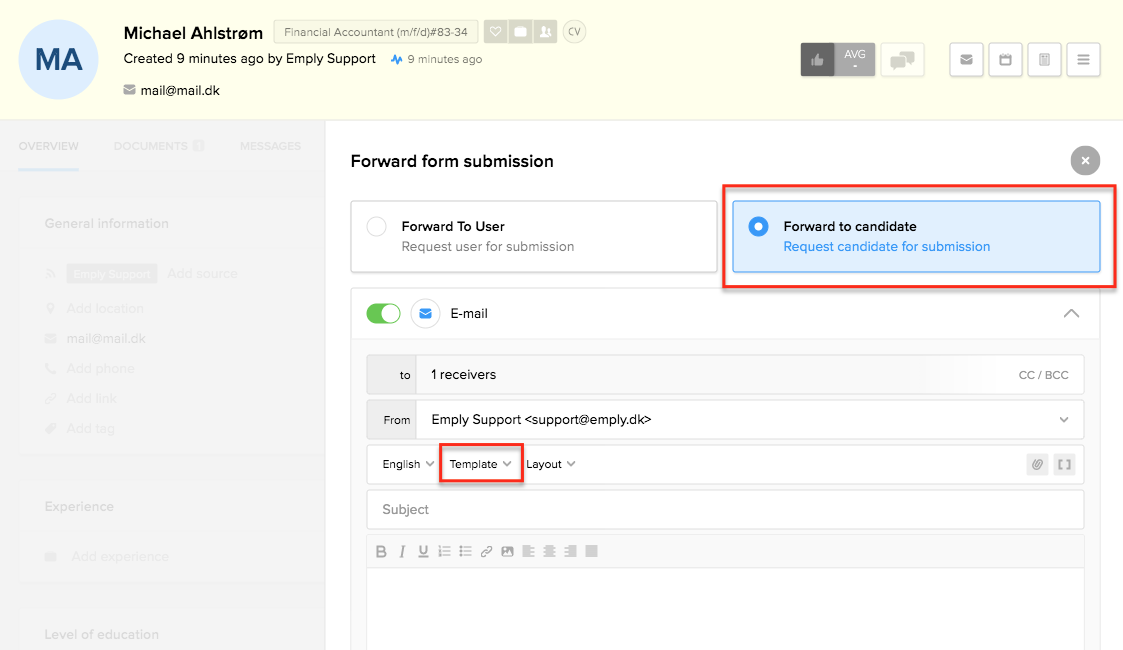 Now the form is forwarded in the message to the candidate. When the candidate has accepted the Privacy policy you can handle/move the candidate in the hiring process.