Making templates for ads is useful when setting up a new job. Instead of writing new job ads every time you are looking for a new candidate, make a list of templates that you can use whenever you need it. This will save you a lot of time in your hiring process.
The above screenshot shows how to use an ad template when creating a new job if you have created multiple ad templates. It is also possible to connect an ad template to a job template.
1. Go to "Templates" via "Settings" in the main menu and click on "Recruitment", and then "Job Ads"
2. Click on "New ad" or..
... mark and edit an existing one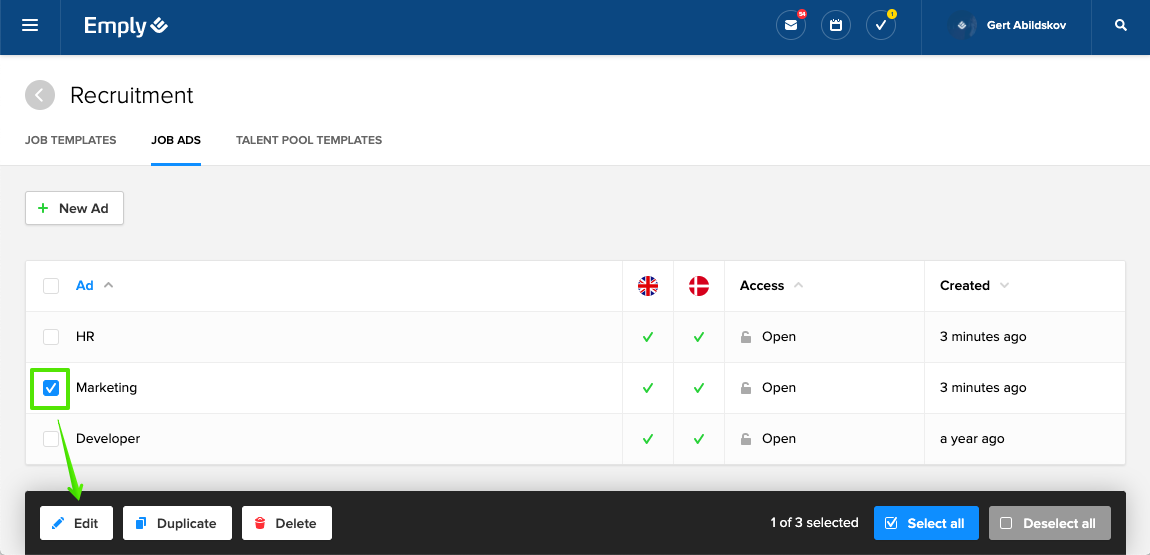 3. Fill in details about the ad template: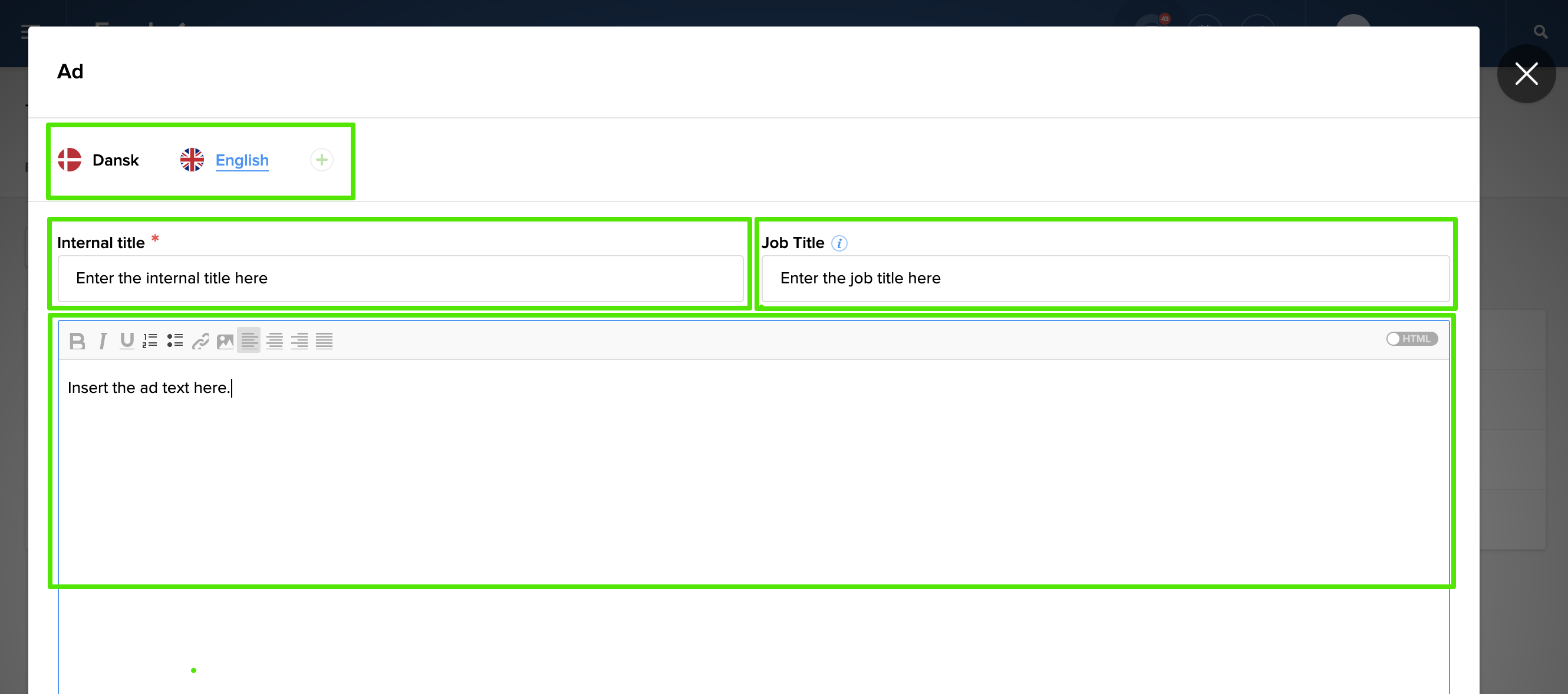 Language: Select the language of the ad template.
If needed you can create the ad template in multiple languages.
Internal title: Enter the internal title.
This is displayed when selecting an ad template.
Job title: Enter the job title.
Leave this if it should not be autofilled when selecting a template for a job.
Ad text: Paste the ad text.
It could be elements that you always use, or maybe some variations marked with XXXX, which can be changed when the ad template is used or you could use keywords in this matter. E.g. could you use [job.deadline] because this keyword would insert the application deadline when this is chosen on the job.
4. Click "Save"
The template is now created and ready for use.
Note, it is possible to set access to ad templates so that they appear for the right departments, users and roles.