In this article you can read how to archive or delete an employee.
Archive employee


1. Go to Employees in the main menu
2. Mark one or several employees you wish to archive
3. Click on Archive and the employee is moved to "Archived"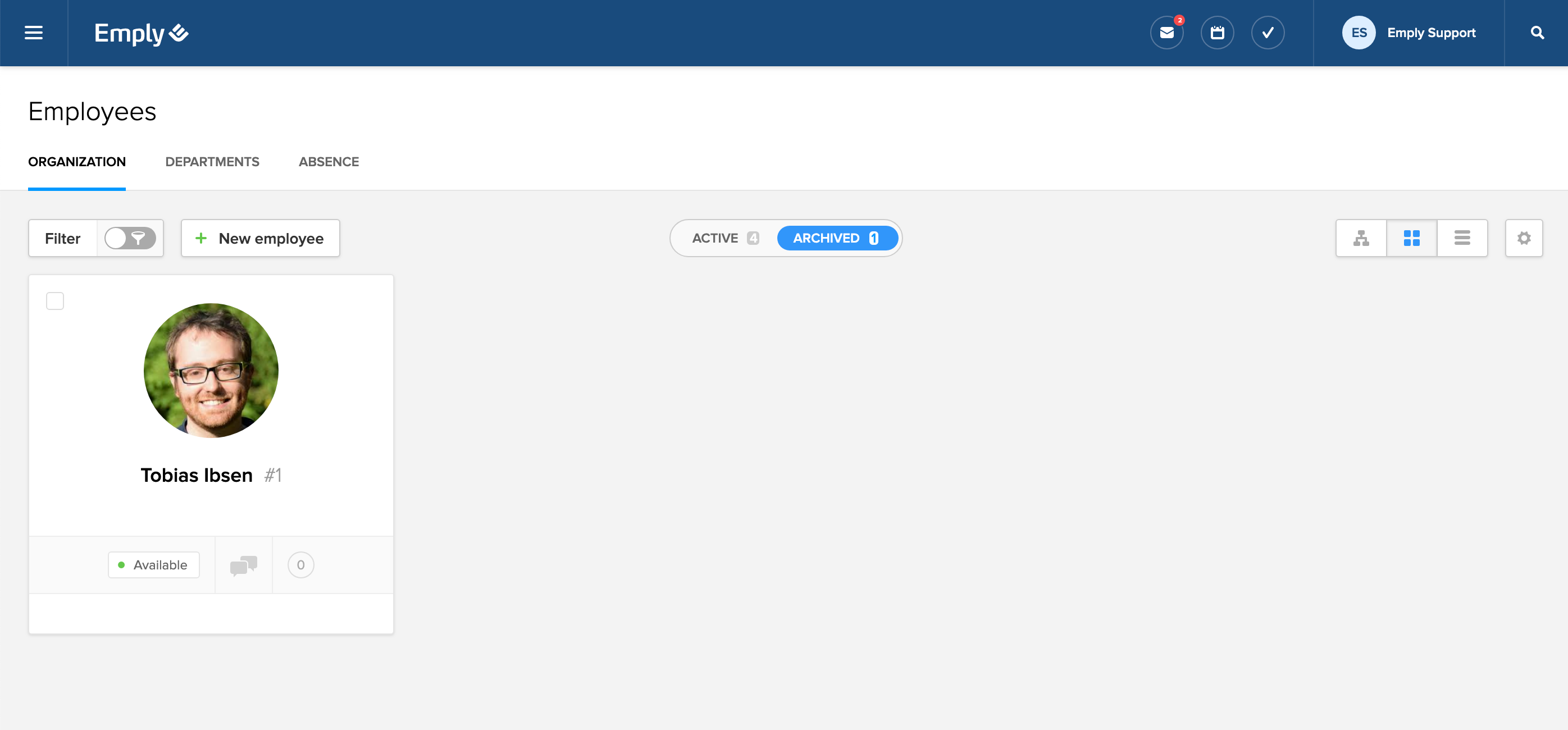 If you wish to start an Offboarding process, you can read how to here:
Delete employee
In order to delete an employee you need to archive it first.
4. Mark the archived employee and click on Delete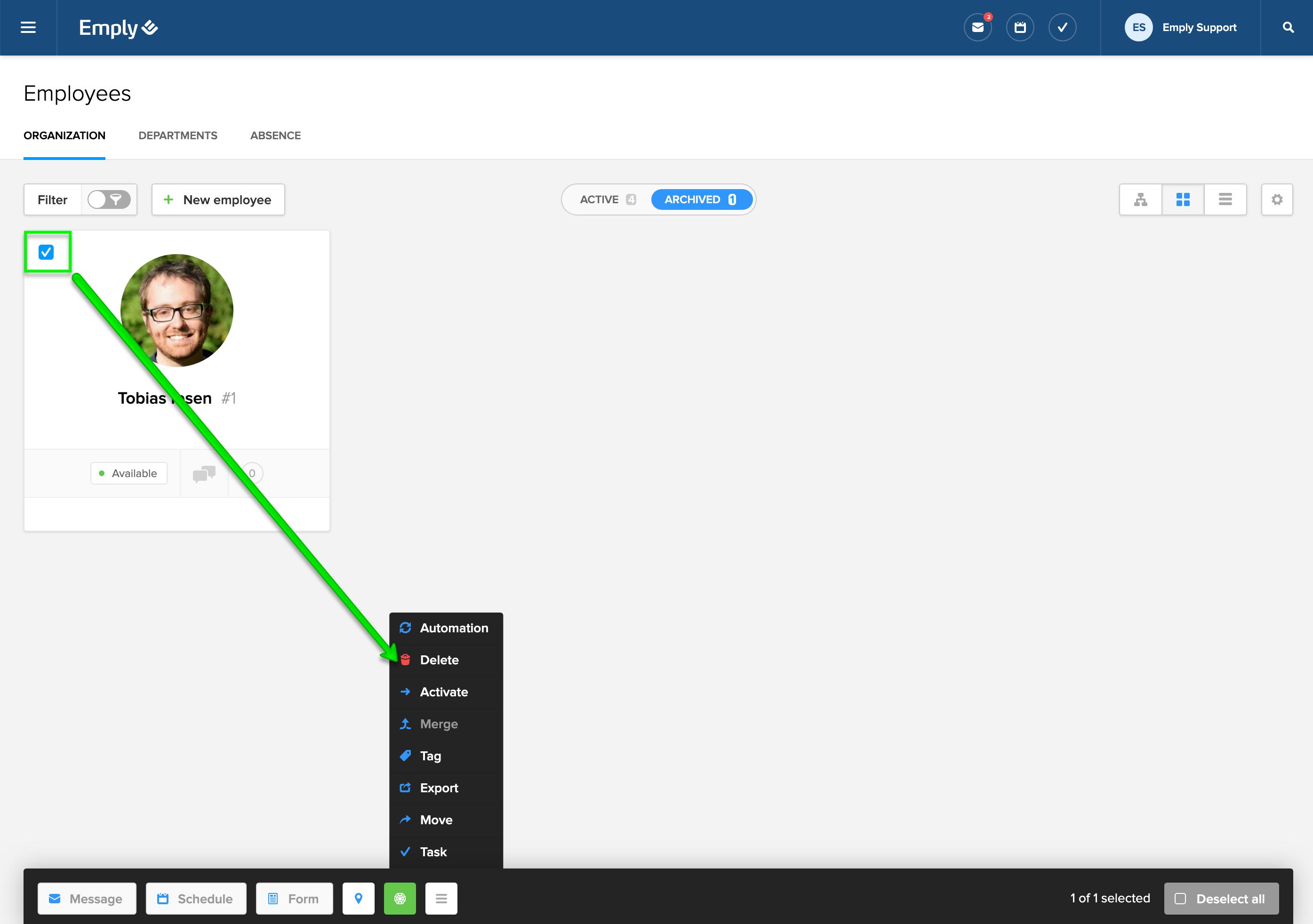 Did you know that the above can be done directly from the profile: