In this article you can read about how you create or edit your GDPR deletion rules. These rules are used to keep complaint with e.g. the personal date regulation, as well as being able to automate a clean-up of old date, as the data from the solution.
1. Go to "GDPR" via "Settings" in the main menu
2. Click "New rule" to create a new or...
... click on an existing one to edit this
3. Enter a title
4. Choose when to delete data and the action that triggers this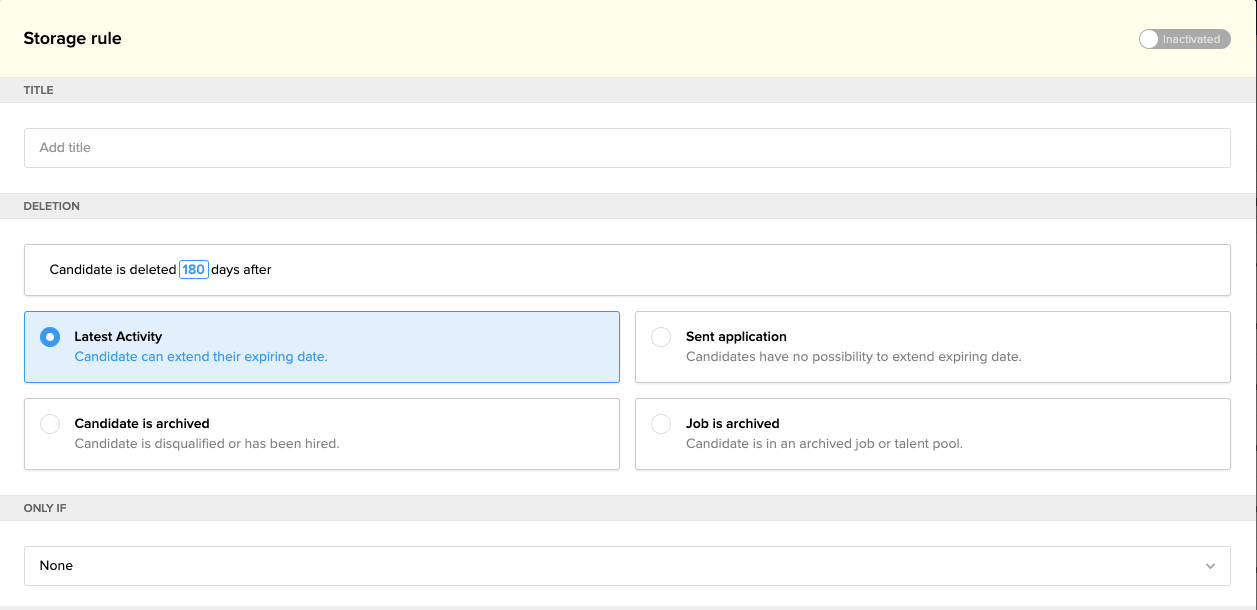 It is also possible to base the deletion rule on criteria, so you have different rules for an active job and a talent pool. Choose between standart criteria as well as elements from forms.
5. Add messages
Add reminder messages if e.g. the candidate should have the opportunity to extend his profile and therefor must be reminded of the deletion 30 days before.
Note, you can also use specific message templates for this. In the article Create/edit message template you can read how to create these.
6. Click "save" and activate the rule
The deletion rules are now activated and will remove data after the specified period.