Click "Save" when you have typed in job settings and screening questions. You will be redirected to this page from where you can promote the job to one or more of your media. You will be able to see the media created for your business: Main Menu > Settings > Integrations > Job Promotion. Read more here.

In addition, via the above path you can set rules for media so they are displayed, hidden, moved or locked to the chopping cart. This is not described in this article.
How to promote a job:
1) Click on "Promote job ad" on the medias which you will promote on
2) The selected media(s) will be added to the cart
3) Click on "Checkout"
4) Click on "Confirm payment"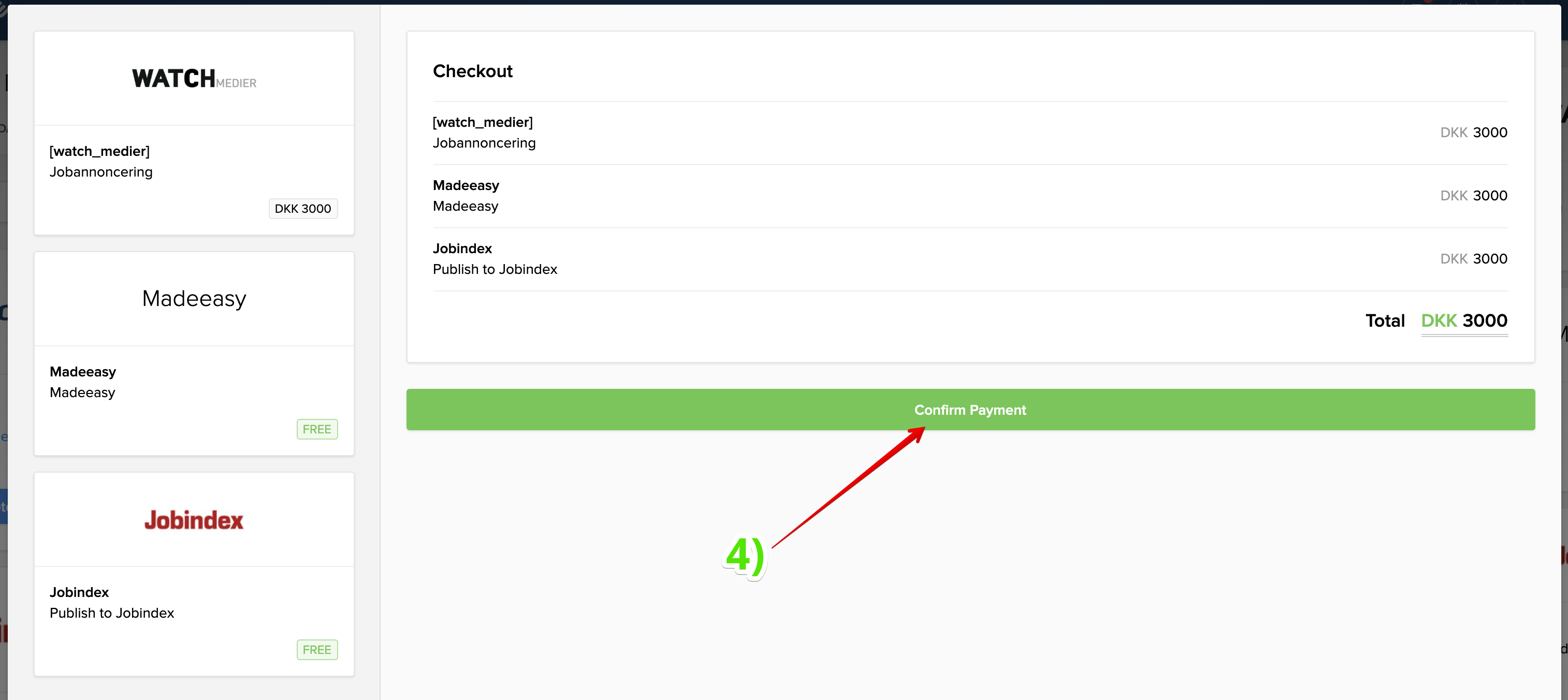 5) Once you have decided on the following to each media, you can click "Promote job ad"
Job ad
: Choose job ad if you created more
Layout
: Choose designs if you made more. Click on the eye to see a preview.
Publish
: Should the job be publish as soon as possible or on a specific date/time?
Unpublish
: Should the job be unpublished manually or on a specific date/time?
6) Now you have created and promoted a new job!
-------------------------------------------------------------------------------------------------------
When you have created the job, you can see a preview by clicking on "Show Ad". You can also edit the job afterwards by clicking "Edit job". See below for these buttons:

-------------------------------------------------------------------------------------------------------
You can prepare a draft for a job and finish/promote it at another time: