This article explains how you can export a document for one or several candidates. This could be documents such as an employment contract or application material.
1. Go to the job where the relevant candidates are under the fan "recruitment"
2. Go to the fan "candidates" so you can see all the candidates that have applied for the job
3. Click on the relevant candidate
4. Click on "export"
5. Choose what you wish to export and click "export".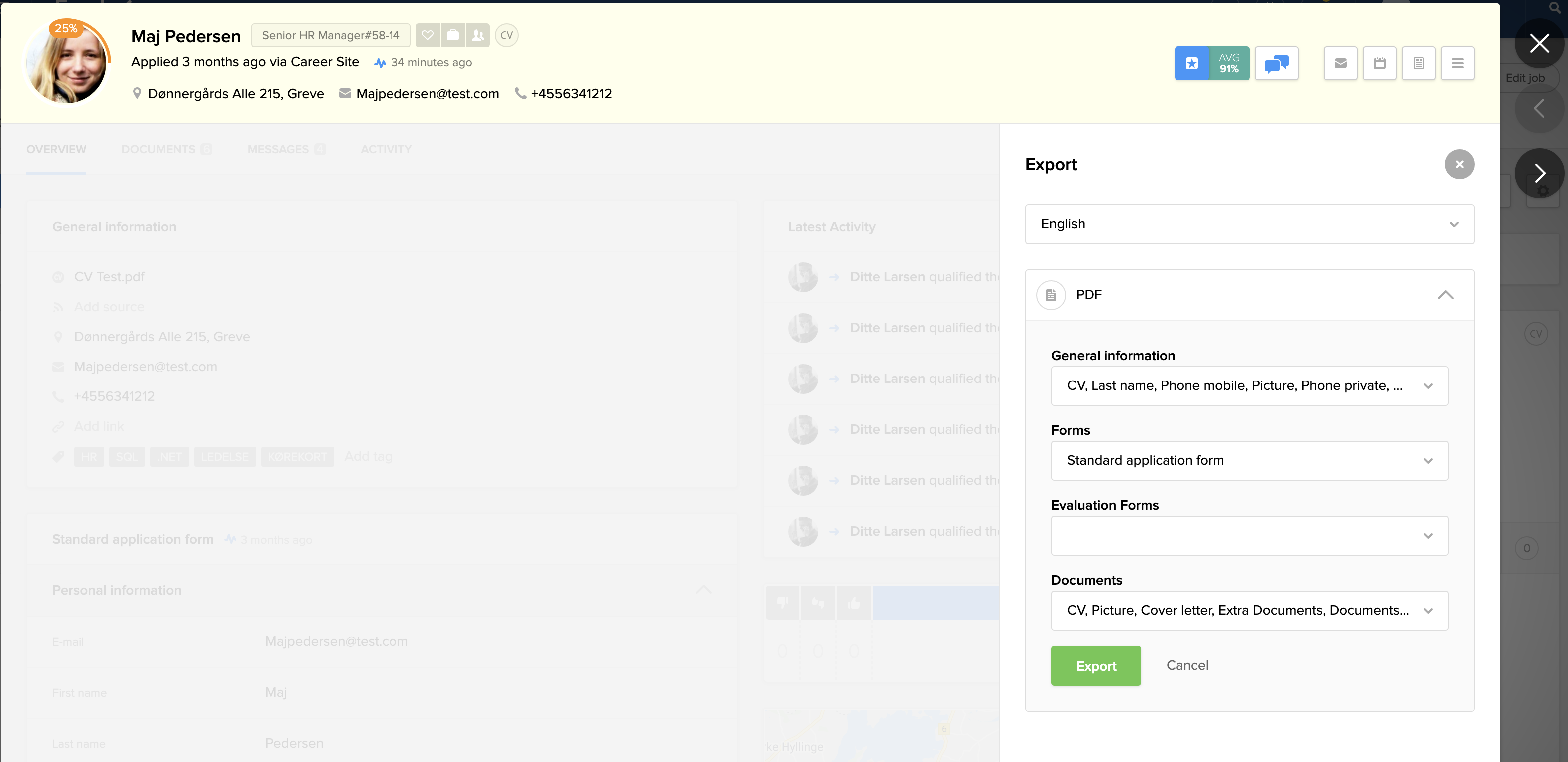 6. Download document or send the document to be signed, if it's a contract
Please notice, that if you exported a user defined document it might be shown under the fan "documents" at the candidate, depending on the set-up in relation the exported document.
See how you can create a Excel/CSV file to export
See how you can create a document to export
Did you know that you can also export a document regarding several candidates at the same time.
You can just mark the candidates that this concerns and click "export":