Here you can learn how to fill in an employee form. This could be a form with hiring data or a performance review.
1. Go to main menu -> Employees
2. Select the employee in order to fill in a form
3. Click on the button "Form" and choose the form you wish to fill in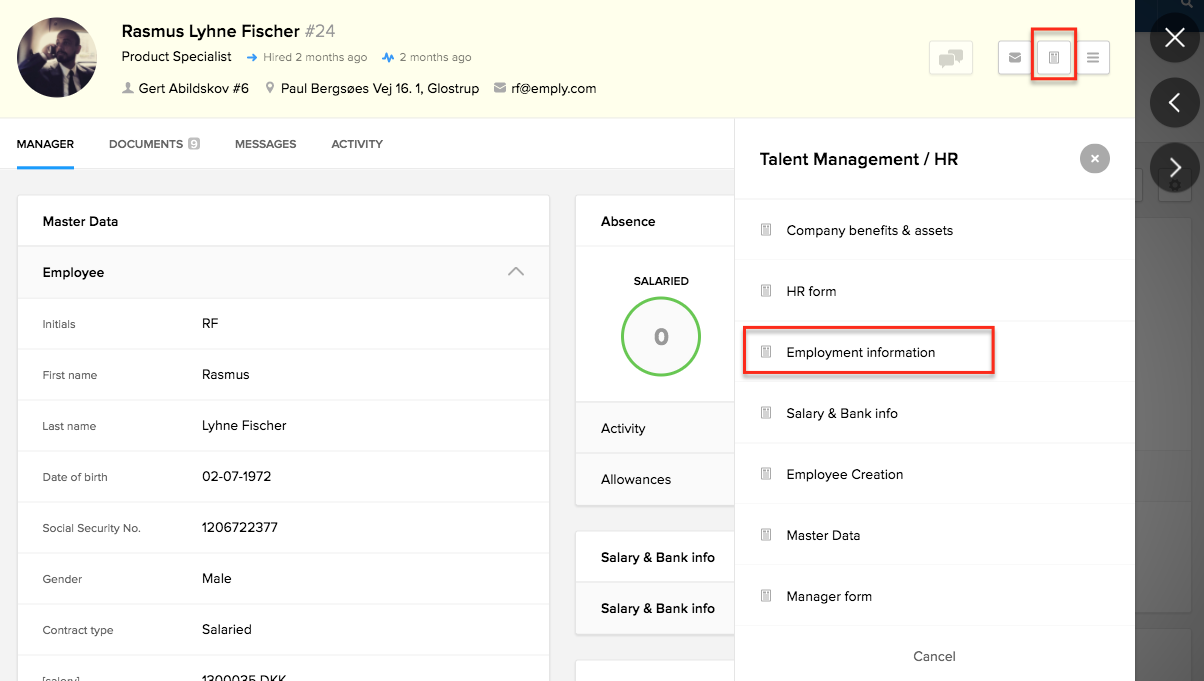 4. Fill in the form
5. Click "Save" in order to save the form
The form is now saved and can be seen and edited in the tab "Documents".