Here you can learn how to activate LinkedIn as a media, in order for you to quick and easy share a job on your company and/or private profile on LinkedIn.

1. Go to main menu -> Settings -> Integrations and click the tab "Job promotion"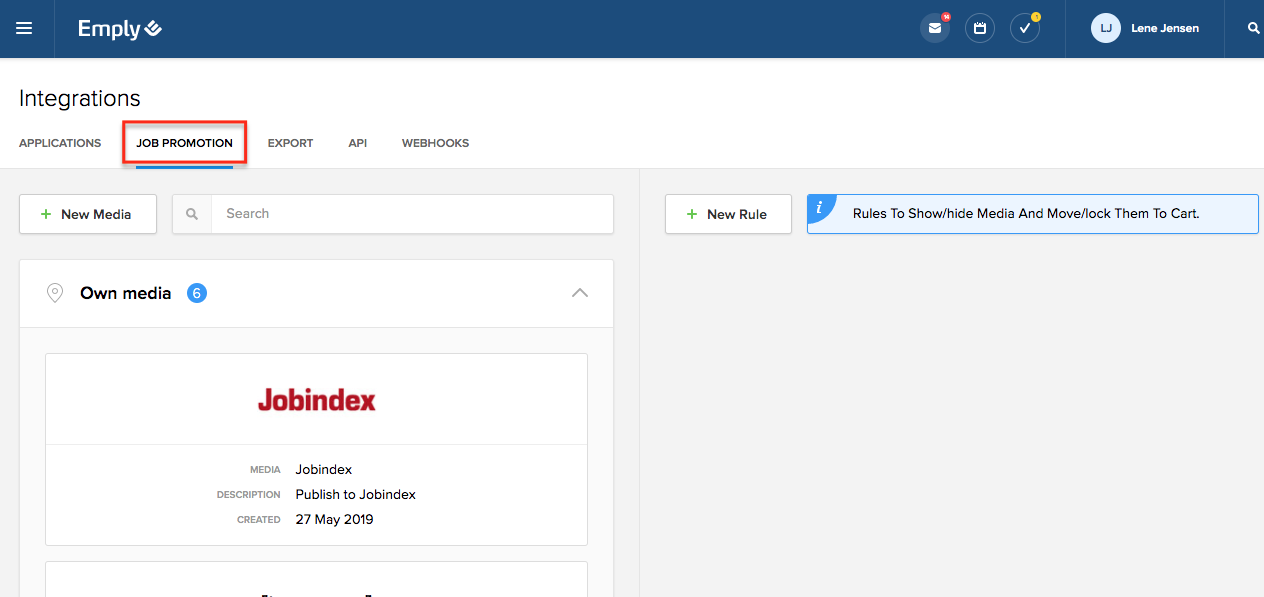 2. Find "LinkedIn" Find "LinkedIn" under "Global media" and activate LinkedIn
3. Click on the setting icon and connect your profile
4. Choose the LinkedIn profile/s you wish to connect and click "Connect"
You can now connect to LinkedIn with your accessible profiles.

5. Click "Save"
Here you can learn how to promote a job to LinkedIn.