When you have created an event, eg invited to a first interview, you can subsequently edit the event if necessary.
When the event is created (you can read about creating an event here) it is visible on the Overview of the job: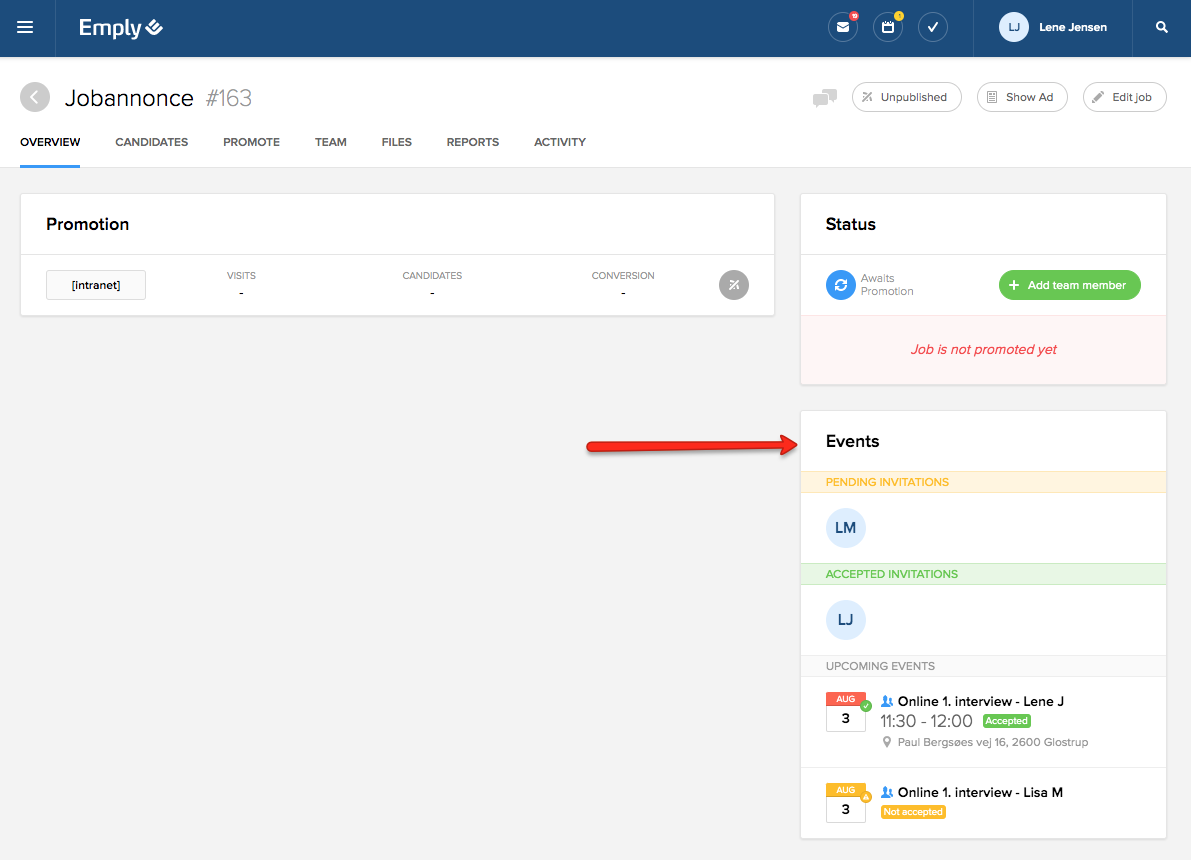 1) By clicking the event title, in this case "Online 1. interview" it is possible to edit or even cancel the event:
2) By mousing over the candidate, you can accept the event on behalf of the candidate:
3) Click the button Edit to continue editing the event. In the next picture you can add candidates, and new time slots suitable for the amount of candidates:
Here you can also add or change interviewers.
4) Likewise you can change the existing time slots, location etc.: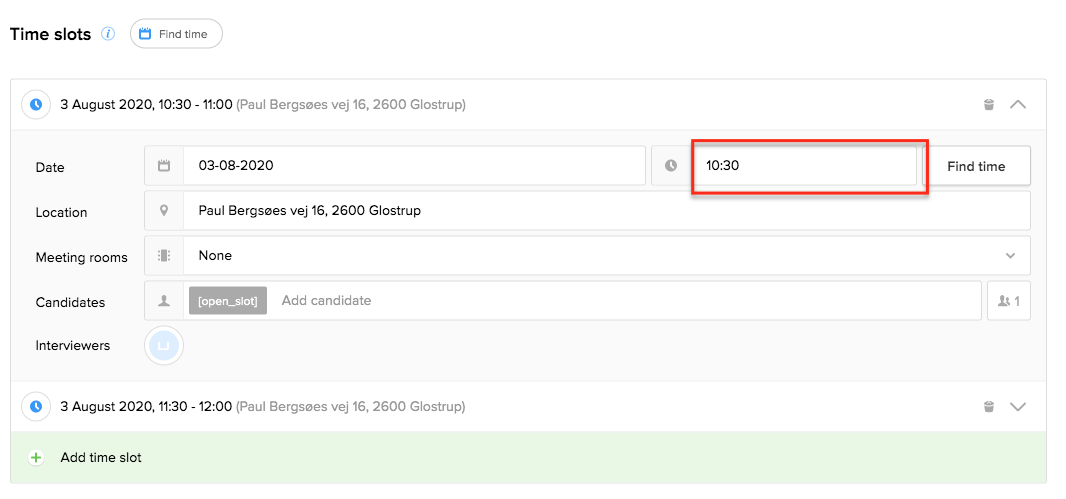 5) You are now able to send a message about the changes to the candidates an/or the interviewers , if necessary: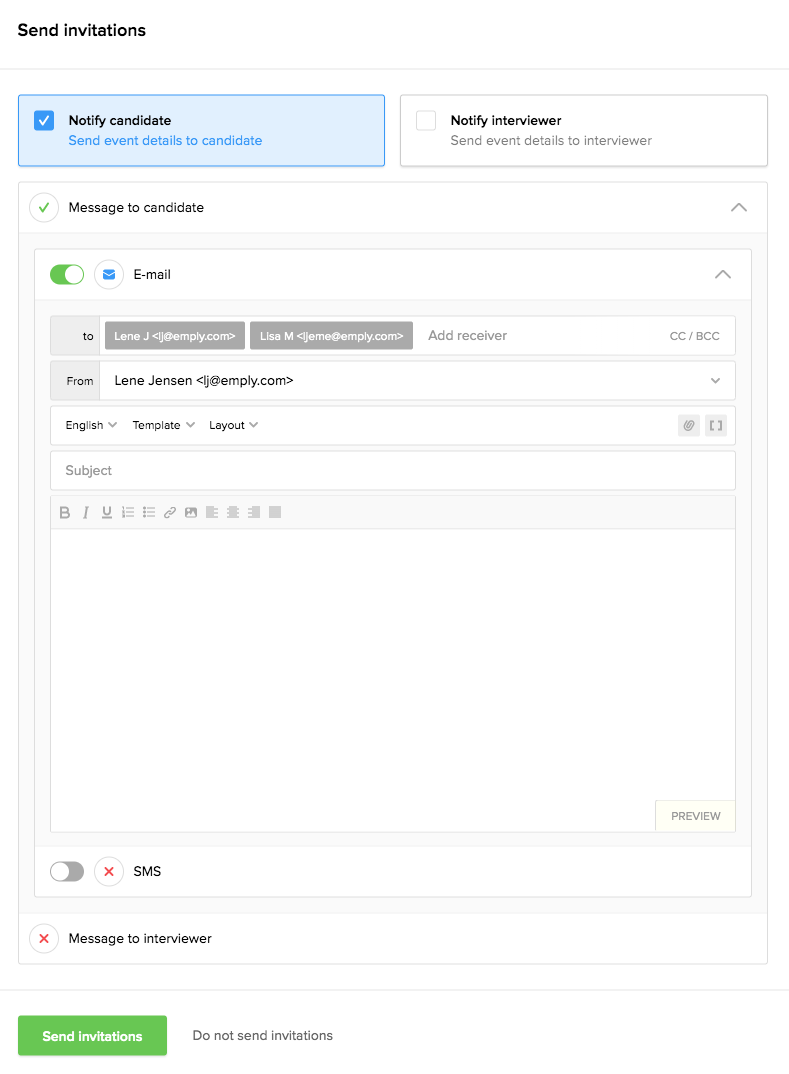 For your information you can make the same action from the main menu -> Calendar: