In this article you can learn how to create or edit a Dashboard.
1. Go to Dashboard
2. Click on "Settings" to activate edit mode


3. Click on the green plus to add a new Dashboard or...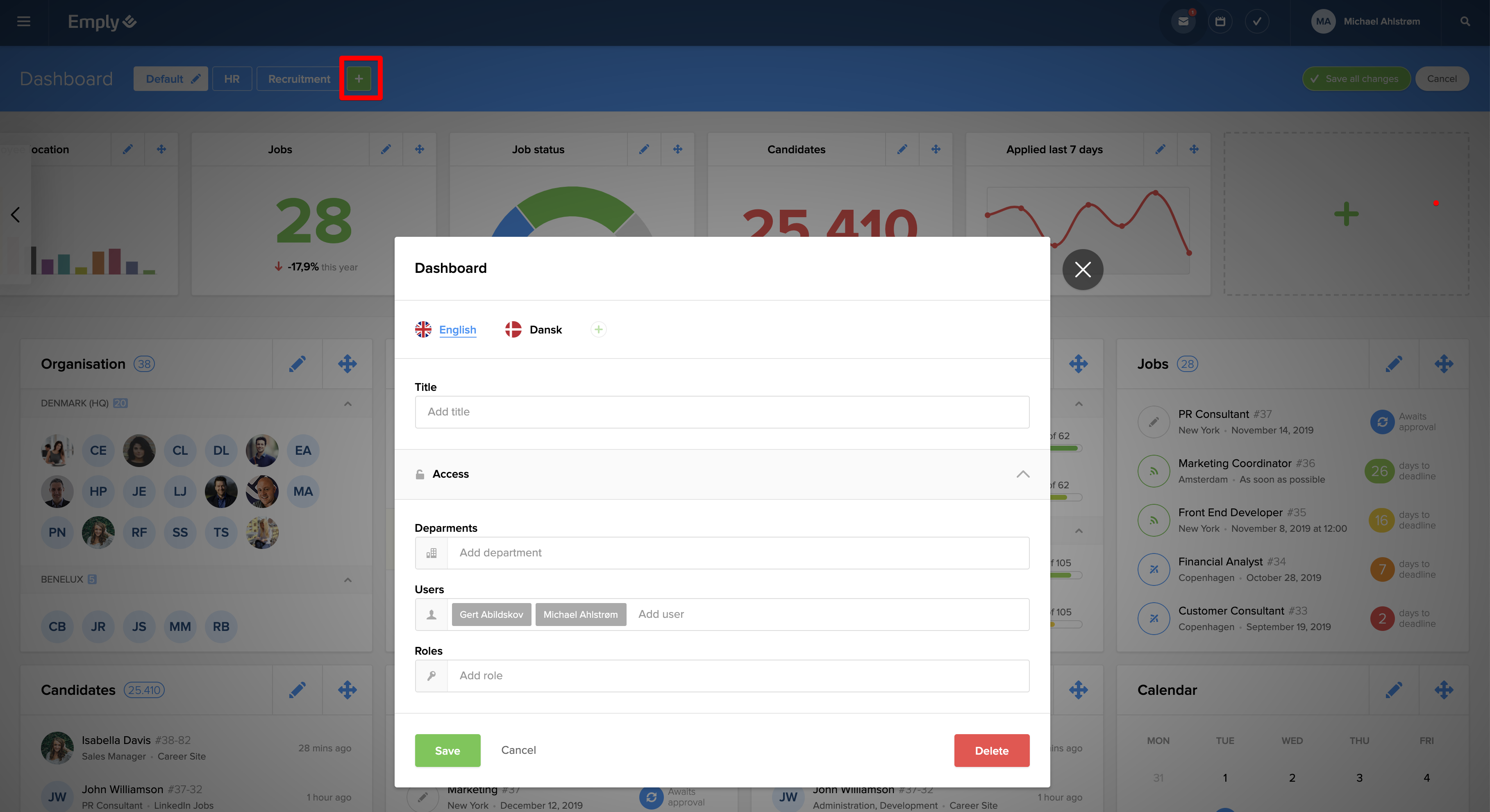 ... click on the plus to add a new Widget or Report tiles
Report tiles:
Choose between a number tile, bar chart, half donut chart or line chart and display relevant information in the best possible way.

Widgets:
Choose between different widgets and build the Dashboard with the most relevant information for your organization.