In this article, you can learn how to make the payroll widget available on employee profiles.
This payroll widget is necessary to add payroll information to employees.
1. Go to main menu - Settings
2. Next, go to Account
3. Go to Roles and open the role that should have access to the Payroll widget
4. Go to the Views tab and unfold the Full employee profile section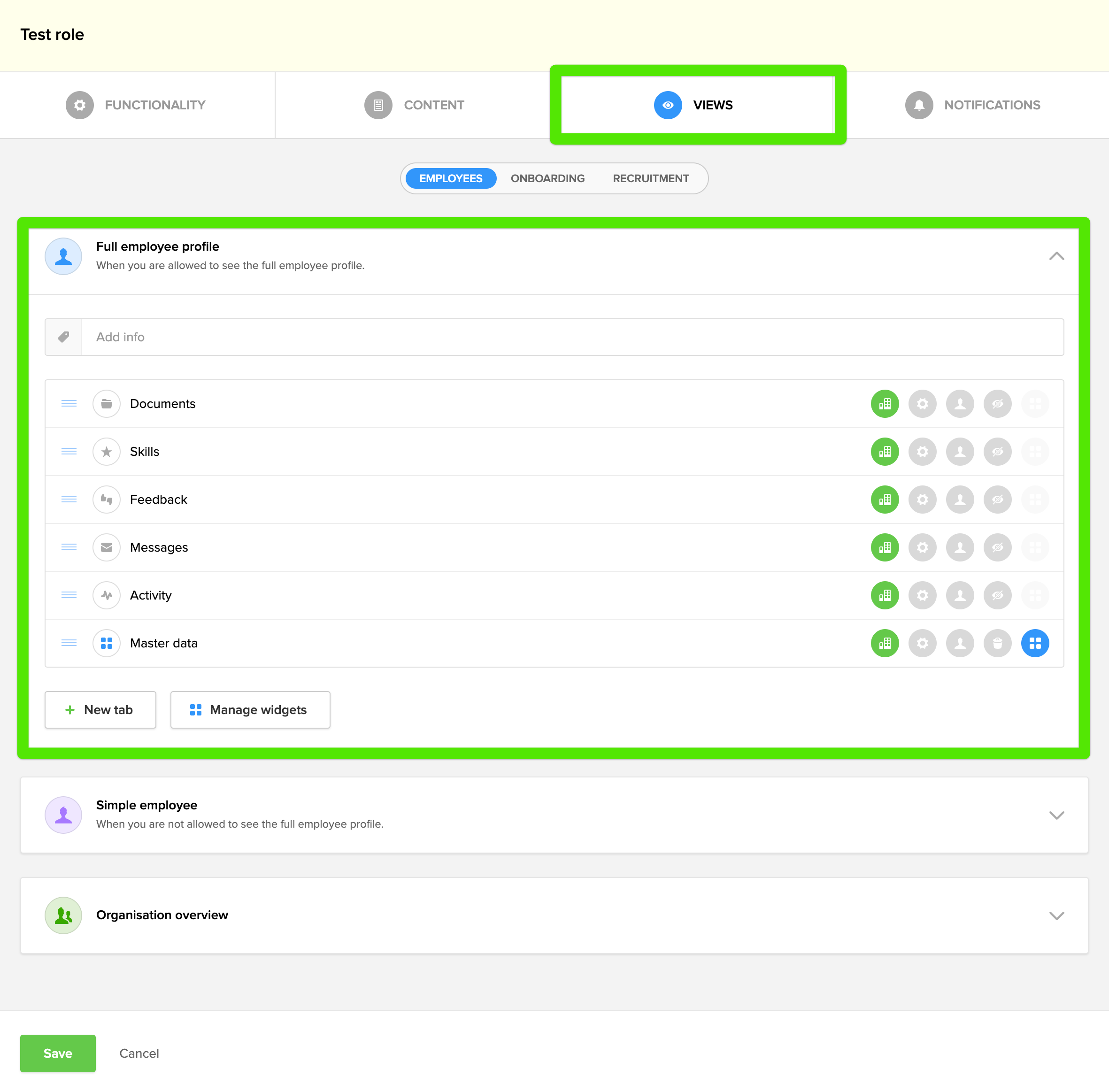 NOTE: Access to this section can be set up in the Settings > Account > Roles > Functionality > Employees > Organization > Full employee profile set to All or Custom.
5. Click on Manage widgets
6. Go to the tab you where you wish to add the widget and click the +
7. in the pop-up, select Payroll
8. Click Save at the bottom to save the changes
NOTE: Remember to press Save again in the roles window