On the 22nd of March, the Danish Parliament passed a law which, from the 1st of July 2022 and onwards, with very few exceptions, prohibits employers from screening job applicants on the basis of their age.
It is important that you gather an overview of your application forms and adapt them in order to delete elements that are intended to collect information regarding a job candidates age.
1. Go to "Form" via "Settings" in the main menu
2. Mark and edit in the application form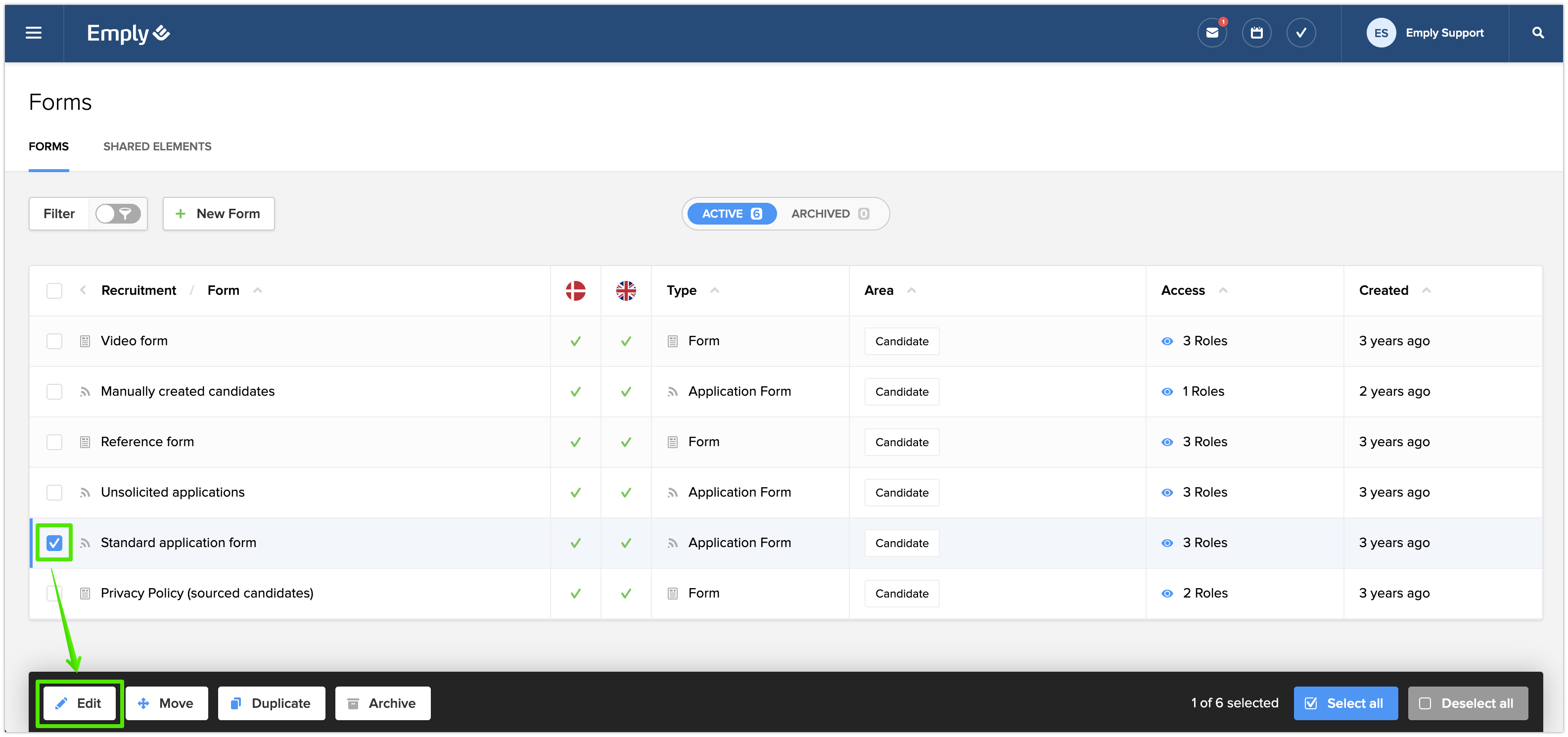 Depending on how you have chosen to structure and index your forms, your folder structure may look different than in the example shown. In this example, we have a directory of forms intended for recruitment, and here we can find our application forms.
Emply comes with a standard application form, and in addition you may also have made your own, you must therefore be aware of adapting all the application forms you will use after the law takes effect.
3. Unfold the step, where date of birth are placed
4. Click on the bin icon in order to delete the element about date of birth
If you have added other elements that are intended to collect information regarding a candidate's age, these must also be deleted.
5. Click on "Delete"
When you delete an element from a form, you must be aware that you will lose the previous data collection via the element in question with retroactive effect.
6. Click on "Save changes in order to save your changes to the application form
Repeat the procedure for application forms to be used in recruitment processes after the 1st of July 2022.