In this article, you can learn about two-factor authentication and how to set this up in Emply.
Jump to the following chapters to read about:
What is two-factor authentication (2FA)?
Two-Factor Authentication (2FA) is an additional step of security that can be added when users try to access their Emply account. The advantage of activating this is that it increases your account security.
By default, when logging into Emply with your Emply username and password, you will not be asked for any further verification. With 2FA, in addition to the password, you will also be required to provide the security code that was sent to your e-mail address.
How to set up 2FA in Emply?
1. Go to the main menu - Settings
2. Go to Integrations
3. In the tab Applications, click on the Activate button under Two-factor authentication
4. In the pop-up, confirm by clicking on Activate again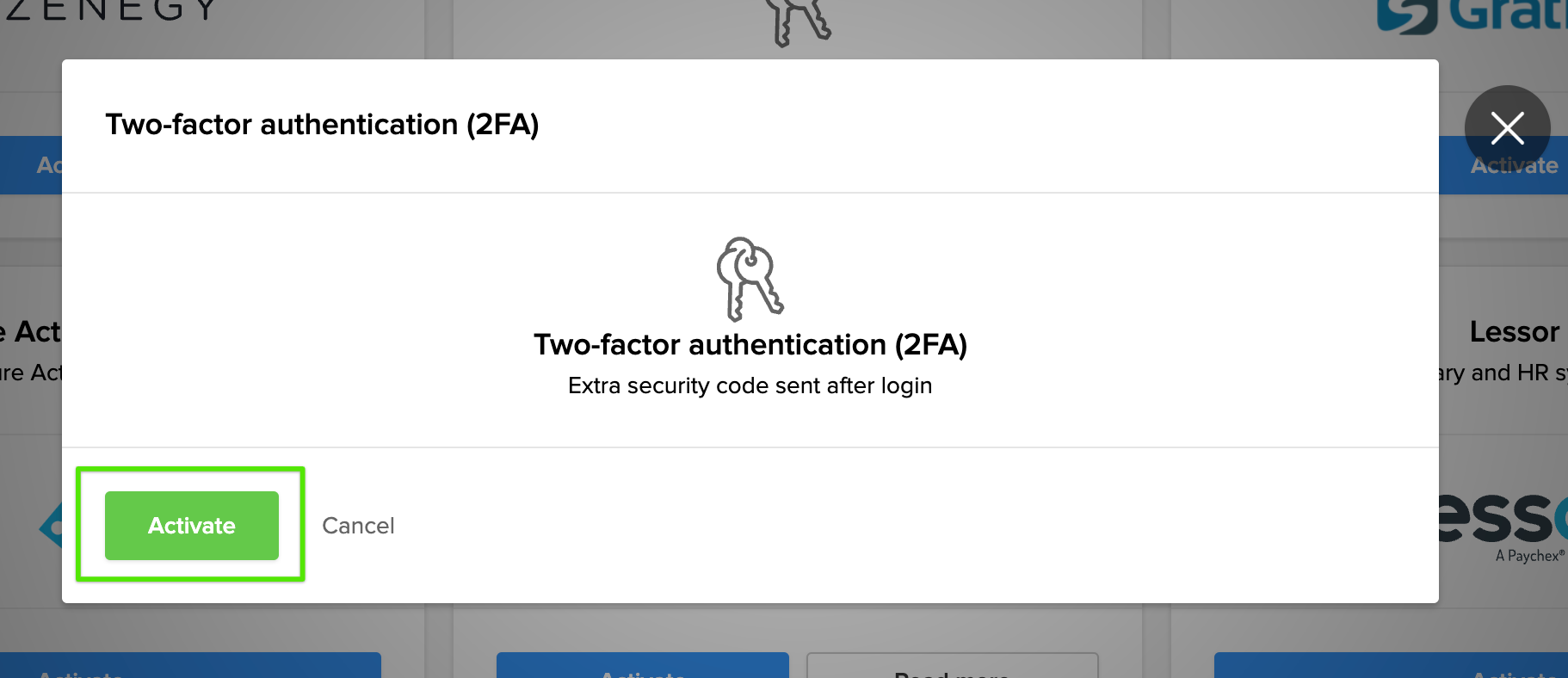 The 2FA is now active.
When logging into you Emply account with your username and password, you will now also receive an e-mail in your inbox containing a security code. You need to enter this code in order to access your account.
5. To deactivate the 2FA, simply follow the steps 1 to 3 above. In the pop-up, choose Remove application
In the small window, confirm by clicking on the Delete button.