In this article, you can read step by step how to get documents on an employee from the employee folder.
To do this, you need the following:
Generated API key from the Emply platform (Menu -> Settings -> Integrations -> API -> New API key)
Log on api.emply.com
1. First, you will have to find the employee UID. You will find this in the Employee endpoint;
The API call will return all the employees registered on your platform with their unique ID's. Find the ID you need and copy it. You can use the other parameters to only find the one employee you're looking for.
2. Next you will have to find the document ID still from the Employee endpoint;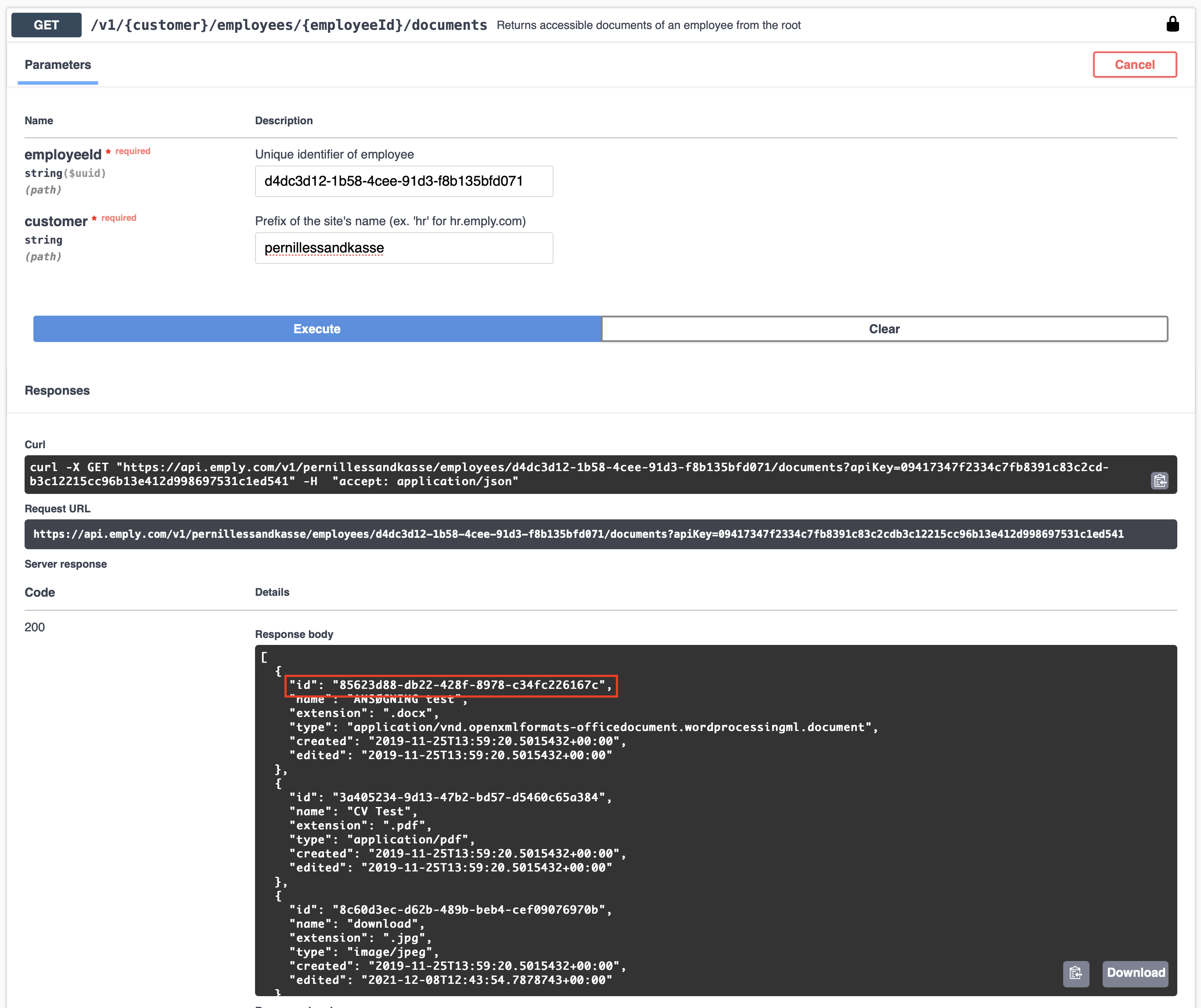 3. When you have both the document ID and the employee ID you can get the document content;
Now you have the data you need to recreate the file by converting the base64 string content to a file.